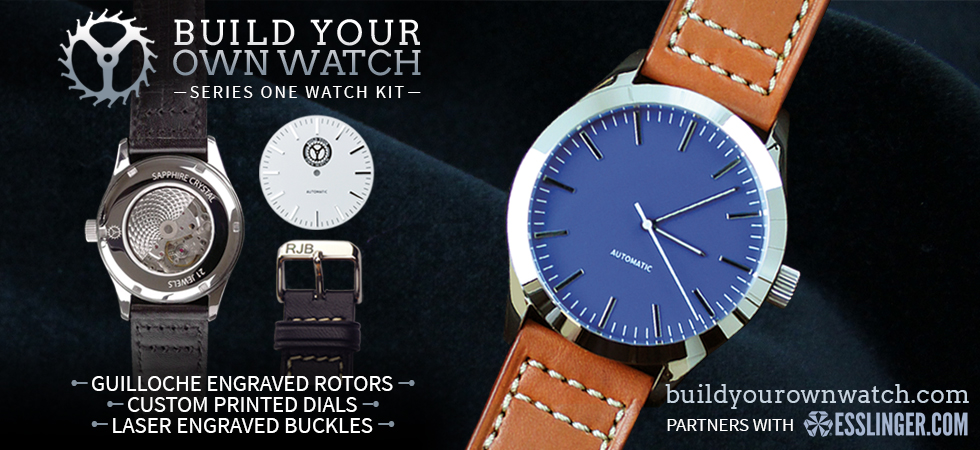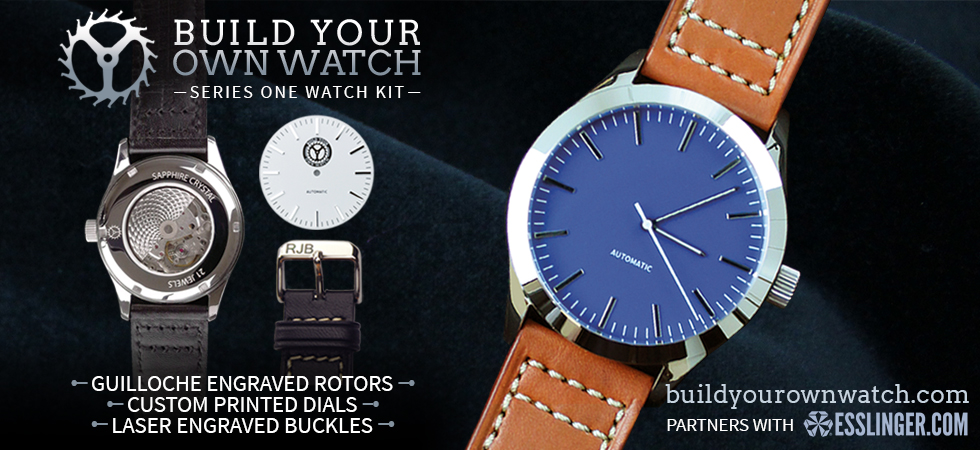 To many, a wristwatch is the perfect example of an enigma. Today, Build Your Own Watch and Esslinger.com have partnered to change just that with tool kits and video guides.
Let's face it, watches are expensive. A high-end, quality watch can easily cost upwards of one thousand dollars, yet the average consumer is only willing to pay around three hundred dollars for a watch. So what is the modern working man to do? The answer is simple and intuitive: go it alone. While luxurious companies refuse to release exactly how much the cost of production for each watch is, many experts speculate that the cost is one-fifth less than the selling price. Additionally, much of this cost is due to the labor costs of the watch's creation. By DIY'ing a watch, novice watchmakers can save a thousand dollars, turn a profit selling their own brand watches, and have fun learning a new skill while doing something rewarding.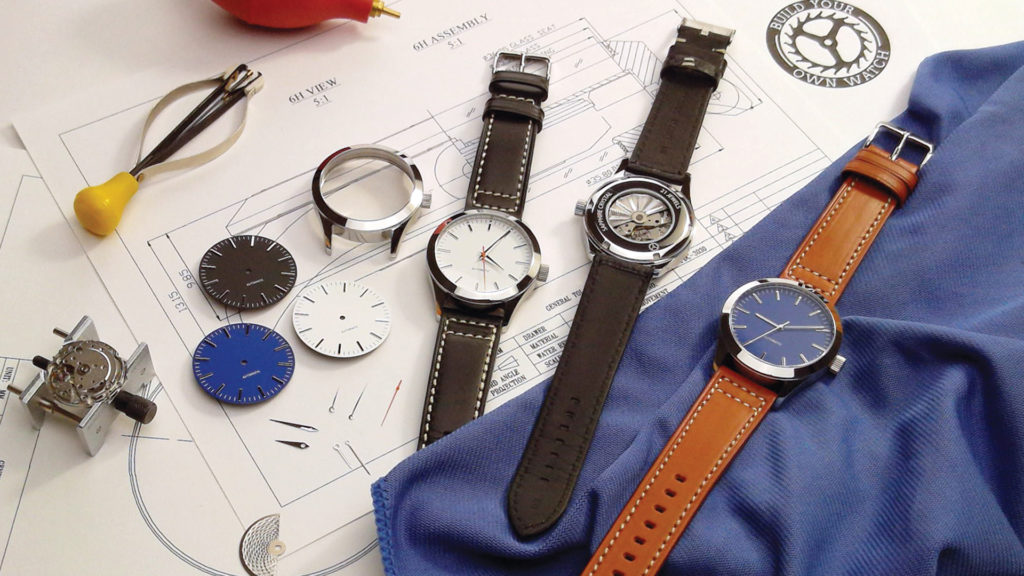 To crack open this lucrative business, Build Your Own Watch is assembling its own DIY watch kits. To accompany the kits, Build Your Own Watch will provide a series of YouTube videos making the complicated intricacies of crafting a watch comprehensible and digestible for any viewer. As an added benefit, aspiring watchmakers will be treated to the fine watchmakers tools of Esslinger.com, a name revered among watchmakers since its inception in 1923.
Aside from simply the financial savings of creating one's own watch stands a variety of other benefits. Most notably, a self-produced watch is completely customizable in a way that pre-built watches simply cannot be. Through Build Your Own Watch, watchmakers can select the color and style of nearly any part, ensuring that each self-made masterpiece is in the exact style of the wearer's desires. This custom built watch can be anything from the color of the seconds hand to the guilloche engraving on the rotor. As for the technical specifications of the watch kit, the final product will feature 100-meter water resistance, Miyota 8215 movement, a stainless-steel case, an anti-glare sapphire crystal, and a genuine leather strap.
Sadly, a project of this scope requires funding to get into the public's hands. To remedy this issue, the team at Build Your Own Watch has launched a crowdfunding campaign on Kickstarter. Patrons can donate monetarily or vocally through direct donations or sharing news of the campaign by word of mouth. Any contribution is greatly appreciated by both Esslinger.com and Build Your Own Watch. With the support of readers, budding watchmakers can master horology and complete their first watch within a few hours.