Job details
Salary
From £30,000 a year
Job type
Full-time
Permanent
Benefits
Pulled from the full job description
Additional leave
Childcare
Company events
Company pension
Cycle to work scheme
Employee discount
Full Job Description
Laings is a prestigious family-run jewellers with a legacy spanning over 180 years. Established in 1840 and now safely in the hands of the sixth generation of the Laing family, Laings is one of the largest independent jewellery businesses in the UK.
With five showrooms across Glasgow, Edinburgh, Southampton, and Cardiff, Laings offers an expertly curated selection of fine jewellery and luxury watches from some of the world's most prestigious brands. We also proudly present jewellery design and services by our artisan team of watchmakers, goldsmiths, and jewellery designers from our state-of-the-art workshops.
Despite an everchanging landscape, Laings continues to invest in its future. Over the coming years, the company will embark on a journey of evolution to challenge jewellery and watch retail experiences – bringing innovation to different touchpoints of the business, while never forgetting the deep-rooted heritage that anchors the Laings story.
We are excited to be opening our first watchmaking workshop in Cardiff to support our growing Service business and our long-term vision of investing in our heritage and keeping unique skills alive.
Our workshop, based in the heart of Cardiff city centre, will be a geographical first, with state-of-the-art design, equipment and an opportunity to train with and work alongside industry leaders.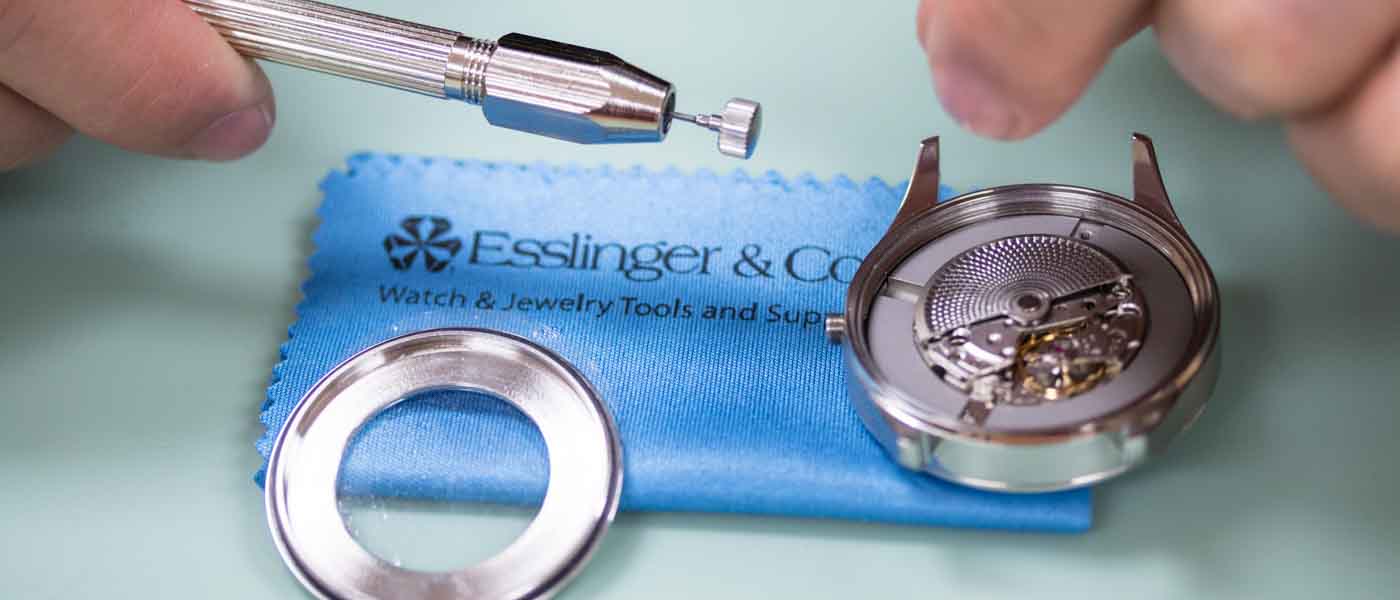 A Career as Unique as You Are
We are seeking an exceptional Watchmaker to provide an efficient, onsite, skilled watch service for our clients. You will also communicate daily with our instore Service Departments and work with store staff to ensure the best quality for our customers. Our luxury brand portfolio gives the watchmaker opportunity to work on quality timepieces to support our newly expanded Cardiff showroom featuring Rolex and Patek Philippe agencies and a brand new Omega showroom.
Here Is How We See Your Role:
•Undertaking maintenance services
•Complete services of modern wristwatches across several calibres
•Re-finishing of cases and bracelets in both stainless steel and precious metals
•Communicate daily with servicing departments and stores
•Work independently within the workshop and keep it tidy and clean
•Manage your own workflow to deadlines effectively
The Perfect Person We are Looking for Must Have:
•A qualification in watchmaking or evidence of experience within the field
•Experience in servicing mechanical watch movements
•A focus on quality and excellence
•An enthusiastic and positive personality
•Proven organisational skills
•Ability to work well on your own and effectively manage your time and productivity whilst at work
•Ability to work within a fast-paced environment and manage in pressured situations
•A technically minded approach with a proven track record of working meticulously and accurately
At Laings we pride ourselves on quality and full support to attain and maintain required brand accreditations will be given.
Why Laings?
We are focused on creating an inclusive culture that nurtures individuality, personal and professional growth, contributing to driving our proud legacy of Laings. Our principles of culture are based on mutual respect, honesty, and trust, to foster an environment ensuring that our passionate employees feel inspired every day.
From unrivalled industry training to discounts on some of the UK leading retailers, Laings has built our approach to benefits around our employees to ensure their happiness, health, and wellbeing. Our benefits are also flexible, meaning that employees can choose benefits to match their individual needs through our bespoke benefits platform.
We are proud to be an equal opportunities employer who encourages candidates from a wide range of backgrounds.
Learn more about Laings Jewellers visit: https://www.laingsuk.com
Alternatively Click here to view this career opportunity on the Laings website: https://www.laingsuk.com/careers
Engage with us!
Job Types: Full-time, Permanent
Salary: From £30,000.00 per year
Benefits:
•Additional leave
•Childcare
•Company events
•Company pension
•Cycle to work scheme
•Employee discount
•Gym membership
•Life insurance
•Referral programme
•Sick pay
•Store discounts
•Wellness programmes
Hiring Insights
Hiring 1 candidate for this role
Job activity
Posted Today