Here are a selection of books that should be in any watch lovers library.
1. The Best of Time: Rolex Wristwatches
The 'bible' of Rolex, this book is a history of Rolex from the beginning with Founder Hans Wilsdorf to images of Rolex ads and showcases vintage and modern Rolex.
2. A Man & His Watch
3. The Watch: Thoroughly Revised
A history of timekeeping from the beginning to now, with 50 of the most significant watchmakers throughout history, and even advice for buying and caring for you watches.
4. The Watch Buff's Book of Trivia
5. Military Watches: Sky, Land, and Sea
Showcases the development of watches for the military and how they influenced watches in general.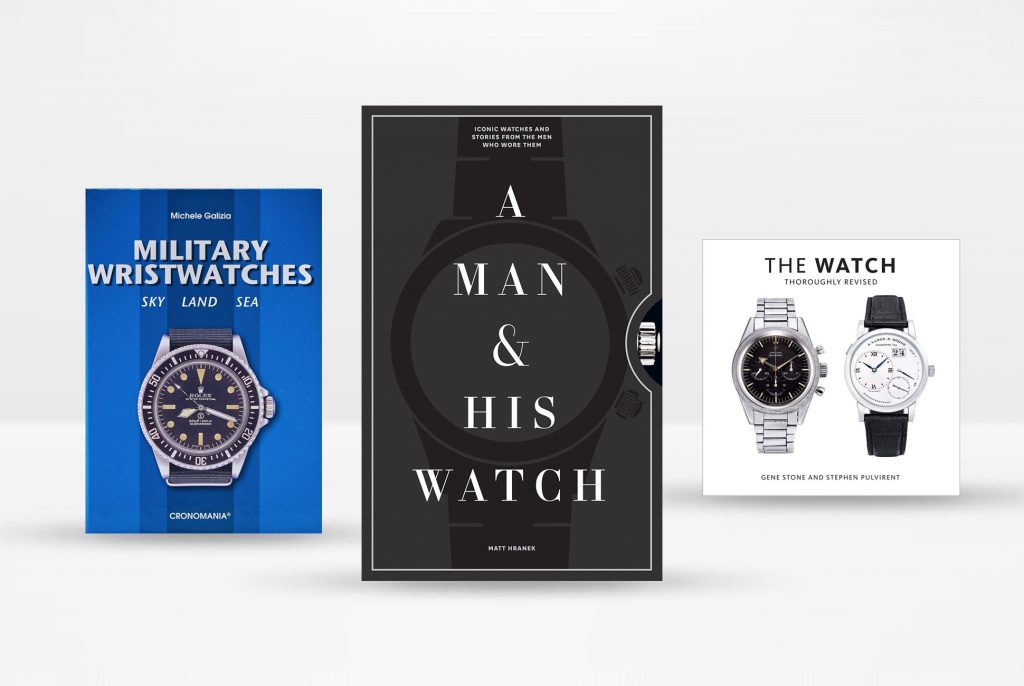 6. The Wristwatch Handbook: A Comprehensive Guide to Mechanical Watches
A reference guide for mechanical watches with detailed breakdowns of each internal part and puts it in layman's terms so anyone can understand how it all works.
7. Watchmaking by George Daniels
8. The Magic of Watches: A Smart Introduction to Fine Watchmaking
9. American Wristwatches: Five Decades of Style and Design
A history of 50 years of American watchmaking innovation and the watchmakers who did it all, with hundreds of color photos to highlight the evolution of the watch.
10. Wristwatches: The Models that Made an Age
In this book, you'll discover a more in-depth account of just how the wristwatch came to be.