Do you believe that watches are a form of art? If you do, there is one place that you absolutely must add to your bucket list of things to do: The Patek Philippe Museum in Geneva, Switzerland.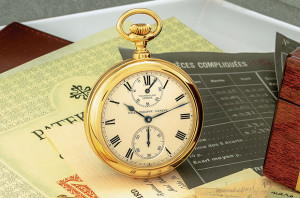 For ten years this museum dedicated to watches has shared the beauty of timekeeping and watchmaking to watch enthusiasts and watch owners alike. The museum focuses on the great watches designed and created by Patek Philippe's own watchmakers since the companies inception in 1839, but it also houses historical archives of watches and timekeeping devices dating back to the 1500s.
And, in honor of their 10th anniversary, admission to the museum is free on Saturdays throughout the year and for more information about this incredible watchmaker's mecca, you can visit their website here. See a snapshot of horology's history spanning almost 600 years in one place.
Can't afford a trip to Switzerland in the near future? Guess what, the museum has thought of you too! Check out their interactive timeline at their homepage under the title "Our Collection In Time."
Visit Esslinger.com's Learning Center for more watch news!