First made in 1960, the Grand Seiko was developed as the premium mechanical watch opposite the quartz watches coming out of Seiko's labs. In its creation the Grand Seiko was accurate to +12/-3 seconds per day with a 45 hour power reserve. In 1964, Seiko Corp. released an updated model of Grand Seiko – the 44GS that incorporated shock absorption and began what has become known as Grand Seiko's "house style".
In 1969, Grand Seiko watchmakers released new calibres (61GS and 45GS) that improved the accuracy to -2/+2 seconds while the Swiss benchmark was only at -1/+10 seconds per day. After the Seiko Astron is released, the 95GS was produced in 1988 and broke all previous records for accuracy with +/-10 seconds per year due to superior quality crystals grown at Seiko facilities. The 9S5 calibre (still in use today) began production in 1998 and is the first base movement to boast a 50 hour power reserve. In 1999, Grand Seiko innovated the Spring Drive technology and implemented it in the 7R68 calibre. The spring drive was in development for 22 years with the goal of getting quartz like accuracy in a traditional mechanical movement.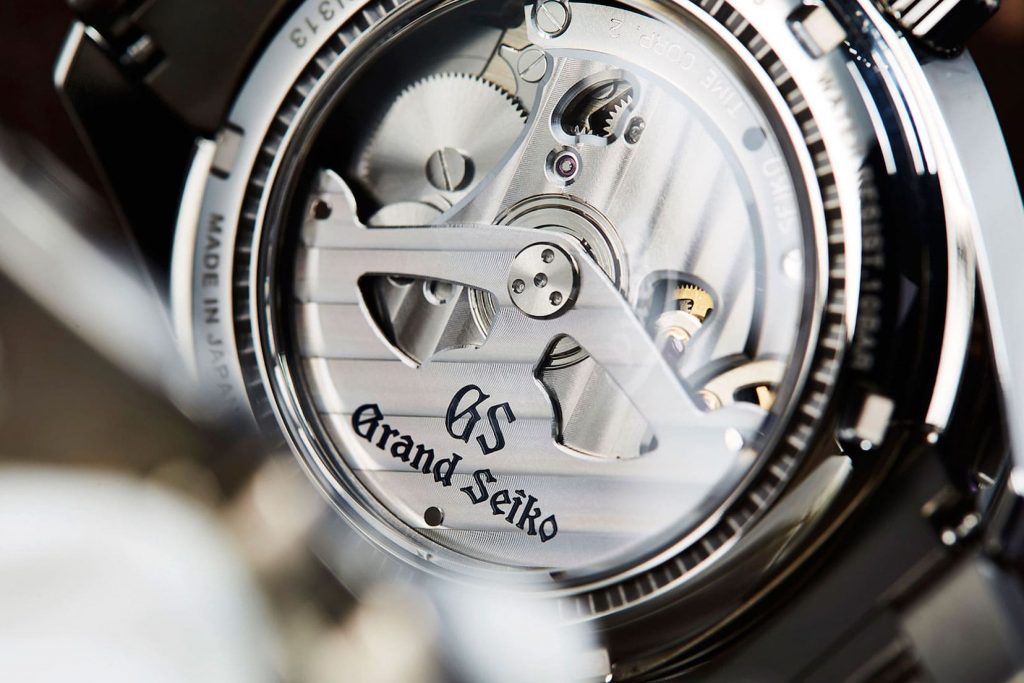 Seiko Instruments established the Shizuku-Ishi Watch Studio in 2004 where all mechanical Grand Seikos are made – even the hairsprings, gears and pallet forks that are used in the 9S movement. In 2008, the Shinshu Watch Studio  launched the Credor Eichi 1, the most expensive timepiece from Seiko at $52,500.
2010 saw the beginning of Seiko distributing Grand Seiko to 20 international markets for the first time. The Micro Artist Studio that produces the Credor Eichi watch unveiled the Grand Seiko SBGD001 in 2016 that features a new Spring Drive that gives an 8 day power reserve and accuracy of +0.5 seconds per day. Grand Seiko became an independent brand, separate from Seiko, in 2017. No longer will the Seiko logo be featured – just the Grand Seiko signature. Three limited editions were released to celebrate this defining moment for Grand Seiko. Seiko has always demonstrated a drive to improve accuracy to the point of obsession and the Grand Seiko is the crown achievement in that case, but by no means the end.