J.C.'s Jewelry & Repair, a family-owned and operated fine jewelry store with on-site jewelry repair, watch batteries, watch repair and custom jewelry design, is seeking a full-time watchmaker to join the team at the O'Fallon, Illinois store location. The watchmaker will provide in-house services such as: replacing watch batteries, replacing crystals, resizing watch bands and sourcing parts. Previous experience in retail watch and jewelry sales is a plus, but we are willing to train the right candidate.
At J.C.'s, we are a family. We want your work environment to feel like your second home. We understand work/life balance. Our team members love working with people and seek to exceed expectations. They think on their feet and are flexible in attitude and work style. They also understand the importance of timeliness and have a great sense of urgency.
If you feel you have what it takes to bring value to J.C.'s Jewelry & Repair and/or if you have an interest in learning alongside our amazing team, we encourage you to apply.
Desired Skills:
•Ability to replace watch batteries and reseal watches.
•Ability to remove links from watches.
•Ability to replace parts on quartz watches as needed. Mechanical and automatic watch repair is not a required in-house skill at this time. However, we will entertain bringing these repairs in-house on a regular basis.
•Ability to cut custom crystals for all watches.
•Ability to diagnose issues with all watches and discern if watches need repair.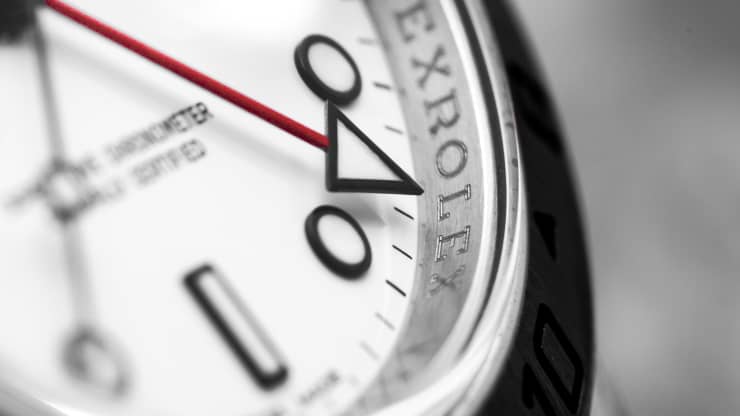 Qualifications:
•Must be a self-starter with a strong desire to learn.
•Must be physically able to apply fine motor skills and have favorable dexterity for working with small parts.
•Ability to prioritize, handle multiple tasks and maintain an organized watch repair log.
•Ability to work with little direction or supervision.
•Ability to communicate and interact face-to-face and on the telephone with customers, identifying their needs and fully explaining products and services in a professional and thorough manner.
•Must have strong technology skills and be able to complete transactions using Point-of-Sale.
•Must be willing to think outside the box when presented with unique styles of watches and extraordinary repair demands.
•Must be available for a 5-day work schedule to include a Saturday 9-4:30pm shift.
Perks:
There are many perks to working for a small business such as J.C.'s. We are willing to train the right candidate in several other exciting areas including:
•Learning about the jewelry industry, diamonds, gemstones and metalsmithing concepts
•CAD and/ or laser engraving
•Learning about jewelry creation, investing, casting and polishing
•Assisting sales associates during peak business times
Benefits:
Our hours of operation are Monday – Thursday 9am – 6pm, Friday 9am-7pm and Saturday 9am-4pm. We do have extended holiday hours during November and December. This position is full-time and requires a commitment of 40 hours per week. Benefits include health insurance, sick and vacation time, and paid holidays. Interviews will be conducted in-person.
How to Apply:
Please apply directly through Indeed or submit resume and cover letter to:
J.C.'s Jewelry & Repair
Attn: Jaime Lee
105 Regency Park
O'Fallon, IL 62269
Job Type: Full-time
Pay: $14.00 – $20.00 per hour
Benefits:
•Dental insurance
•Employee discount
•Health insurance
•Paid time off
COVID-19 considerations:
Proper cleaning procedures practiced.