About the job
Our Service Centre based in Kings Hill, Kent is currently seeking a Watchmaker to join our current team of dedicated Watchmakers. This is an excellent opportunity to join a highly successful growing watch company in the South UK area, with excellent commuting links from London and surrounding areas. Our Service Centre is fully accredited by Omega, Cartier, Audemars Piguet, Panerai and IWC. Other manufacturer accreditations are being sought.The successful candidate will be expected to service both MOD, Chronograph and ETA movements to manufacturing specifications. You will have the luxury of working within our state-of-the-art 4,000 sq. ft. service Centre, of which is fully equipped with manufacturer approved tools and machinery. You must have a proven track record of working at the bench with luxury and ideally complicated watches. As part of the application process these skills will be assessed. This is an excellent opportunity for a Watchmaker who is looking to gain exposure to over 50 brands and models and work on some interesting timepieces.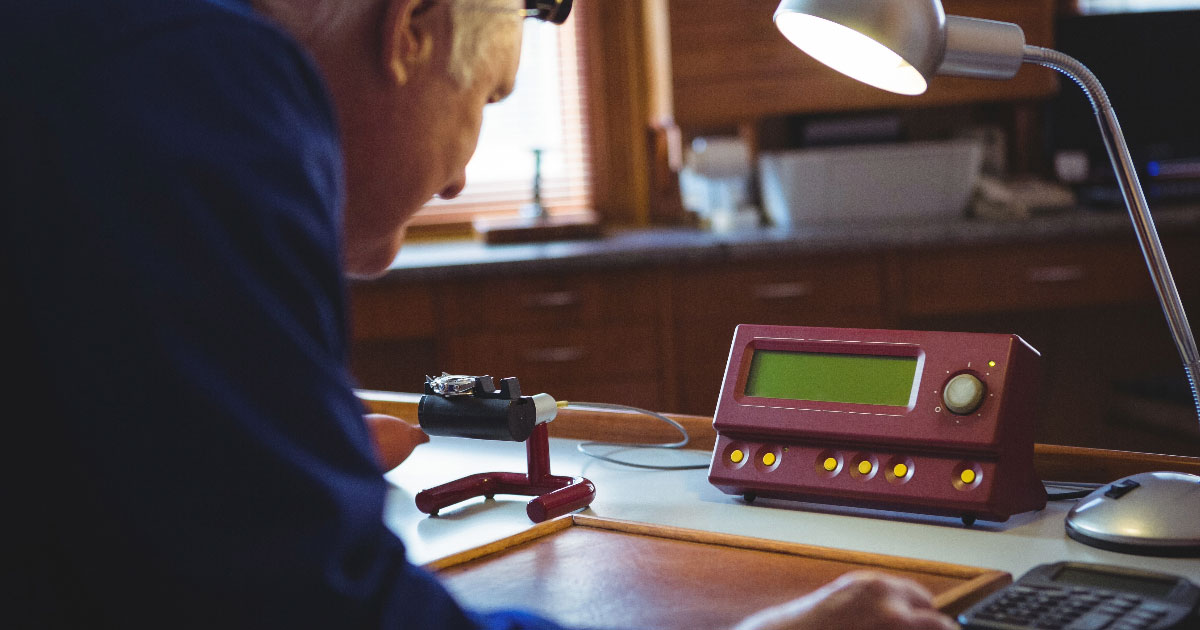 How will you make an impact?
You will diagnose, service and repair watches, in line with the brand specific guidelines.
Complete servicing of all brand models including mechanical, quartz, ETA based and Modular Chronograph movements.
Test timepieces for accuracy and performance, using specific tools and equipment.
Visually checking all in-coming components (dials, cases, hands, crystals, movements etc.) for damage, marks and scratches to ensure that they meet the agreed specification and report any quality issues.
You will be expected to generate 4 points of output each day. A Chronograph movement is scored at 3 points and a standard automatic will earn 1 point.
How will you experience success with us?
You'll need to be able to work confidently, cleanly, and accurately with the following ETA calibres: 2824, 2892,7750
Have experience of working on MOD movements
Prior experience of working across multiple brands and models.
You'll be highly organised and capable of managing your own workload
The ability to work collaboratively in a team.
Prior experience working within a production, service centre environment completing overhauls.
Why work for Watchfinder? Firstly, what makes Watchfinder a great place to work is the people! Whether that be within your immediate team or across other areas of the business.You may be excited to hear to that we have recently expanded internationally, boasting luxurious locations in Hong Kong, New York, Paris, Milan, Geneva, Zurich and Munich. With no sign of slowing down! Your journey with us! We have designed our hiring process so you can be comfortable and confidently interview and share your experience, who you are and understand life at Watchfinder. Recognizing we are all different, if you need us to adapt the process, please get in touch via recruitment@Watchfinder.co.uk .
1st Stage – After your application has been selected, our Talent team will reach out to you within two weeks to conduct an introductory call.
2nd Stage – Meet & greet Interview with the Head Watchmaker.
3rd Stage – Bench test at our service centre where you will go through an assessment and encounter the day-to-day aspects of the positions.
Our Benefits & Incentives
As well as a competitive salary and commission structure we also offer a great benefits package:
Private healthcare and dental
Competitive pension scheme
Holiday scheme – Increasing annual leave.
Cycle to work scheme.
Employee Assistant programme and access to our wellbeing platform.
Income Protection
Life Assurance
Extensive group discounts