Posted January 7, 2016 by Esslinger Staff
Vacheron Constantin is amongst the most respected watchmaking companies in the world. Its history is filled with unique timepieces known for its complications. Vacheron Constantin's Reference 57260 is now world's most complicated mechanical watches. The 957 grams pocket watch boasts 57 number of complications – the most found in any watch in the world. Most of the watch's complications involve multiple types of perpetual calendars – which means that once it is set, you'll not have to synchronize any calendar ever again; although you'll need to correct the lunar calendar every 1027 years.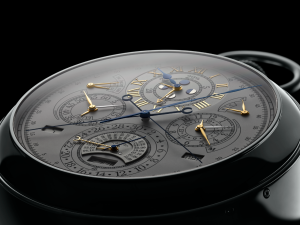 It is worthwhile to learn that this watch was specifically made on request by a major collector, whose identity has not been disclosed, for an undisclosed price. However, connoisseurs speculate it could well be worth $10 million. Notably, it took 8 years to make the world's best timepiece. It is amazing to imagine the magnitude of efforts and the precision of watch tools it would have required to transform this idea into reality.