POSITION TITLE Bench Jeweler
The Bench Jeweler is primarily responsible for setting, repairing, cleaning, and maintaining merchandise consistent with Diamond Center quality standards and service.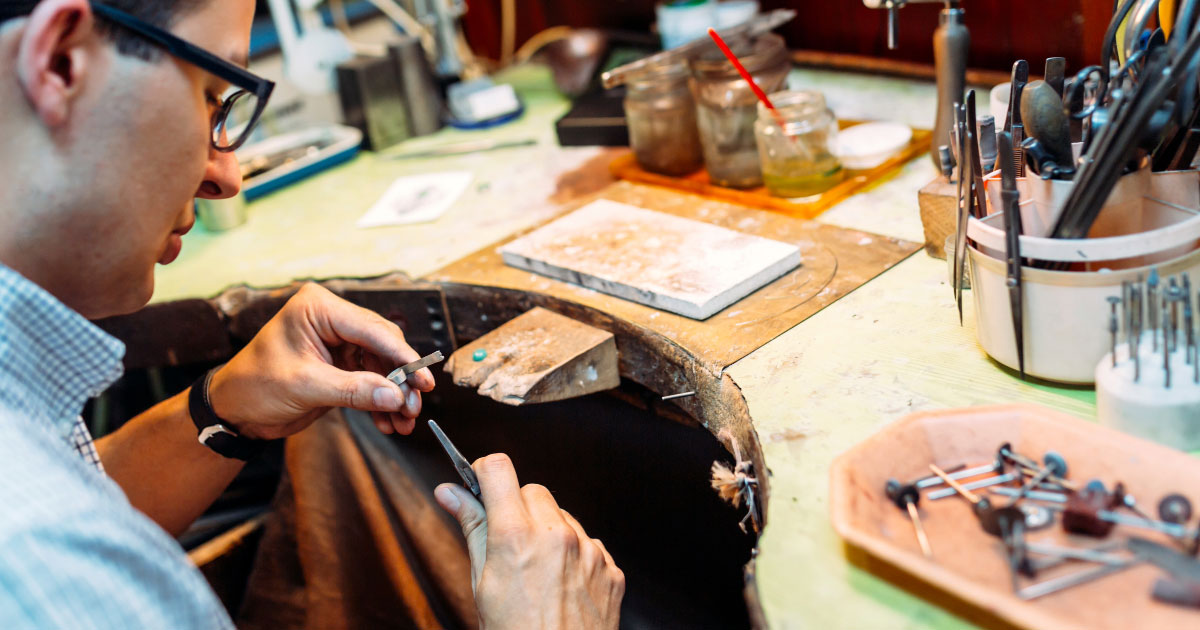 JOB RESPONSIBILITIES
Restore damaged or broken jewelry, select appropriate gems, clean and polish jewelry while maintaining quick turn-around times
Repairs broken clasps, pins, rings, and other jewelry by soldering or replacing broken parts
Reshapes and restyles old jewelry, following designs or instructions, using hand tools and machines, such as jeweler's lathe and drill
Adheres to all safety-related procedures to reduce the risk of accidents
Order and maintain jewelry supplies necessary in jewelry workshop
Set up a repair shop independently
Cut and shape precious metals into jewelry pieces using cutting and carving tools
Re-size rings made from using different metals
Jewelry designers typically create their work on paper or using CAD programs, while jewelry craftspeople often make products based on these specifications.
Using gold, silver, other precious metals as well as precious and semi-precious stones, some jewelers both design and manufacture their own work.
Many jewelers focus on diamond cutting and polishing; others work with casting and modeling molds. Jewelers who work in repair shops often spend much of their days fixing up damaged jewelry by soldering broken pieces back together, resetting dislodged stones and enlarging and reducing ring sizes.
· Helping customers to make the right choice for them.
· Researching and evaluating pieces and materials.
· Valuing pieces and materials.
· Designing new pieces and building molds.
· Restoring old or broken pieces.
· Making new pieces.
· Cleaning and polishing jewelry.
· Keeping informed about changes in the industry.
· Replacing watch batteries
Casting silver, gold and platinum
Job Types: Contract, Full-time
Pay: $20.00 – $40.00 per hour
Benefits:
Dental insurance
Employee assistance program
Employee discount
Flexible schedule
Health insurance
Paid time off
Parental leave
Professional development assistance
Relocation assistance
Tuition reimbursement
Schedule:
8 hour shift
Monday to Friday
Overtime
Weekend availability
Supplemental pay types:
Ability to commute/relocate:
Fayetteville, AR 72701: Reliably commute or planning to relocate before starting work (Required)
Work Location: In person