Posted July 31, 2016 by Esslinger Staff
Restoration, which is the art of restoring artifacts by removing damages sustained by it over the years so as to bring it back to its former glory. Watchmaker Parmigiani Fleurier is the only watchmaking company in the world with Restoration workshop and what it is capable of doing within these workshops is pretty amazing. Parmigiani Fleurier found an 1815 Songbird Pistol in a damaged state last year. Rash handling had severely damaged its mechanism and its beauty over the years.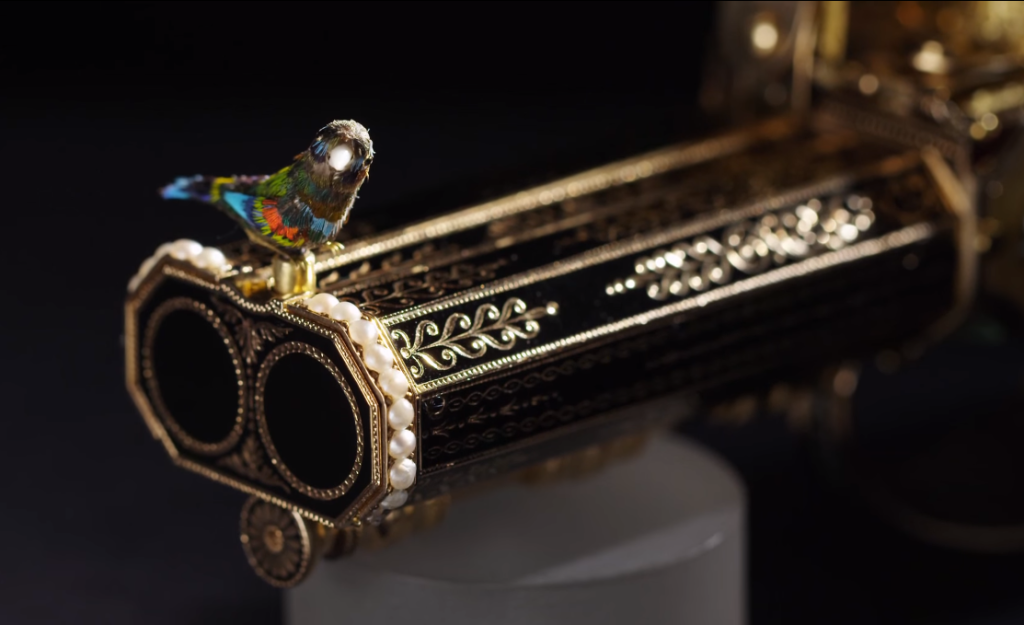 However, 12 months of restoration by Parmigiani Fleurier has restored its original glory. When the hammer is cocked and trigger pulled, this 200 years old double-barrel pistol produces a beautiful songbird which performs a pirouette while singing a beautiful melody. This pistol has mechanical parts only, which means it sings through intricate mechanics and not some digital chip. Surely, there is no better artifact than this songbird for Parmigiani Fleurier to restore for demonstrating their restoration skills.