Not Tag Heuer, that's for sure.

We've all heard it said that watches are going out of fashion. Thanks to consumer's reliance on cell phones, iPods, tablets, and more for our time telling devices, some people have begun to wonder if watches will join things like vinyl records, typewriters, and pay phones as a the forgotten innovation. This less than bright prophecy has had watch companies questioning their business models.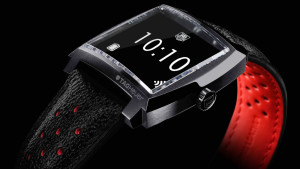 Enter Tag Heuer's response: The LINK. If people aren't buying what you're selling, maybe you should see what they're buying and try that.
The LINK is a new kind of smartphone that combines everything you'd ever want or need in a phone with the luxury of a high end watch.
Launched this month, the LINK is available with stainless steel, gold or titanium accents and your choice of calfskin, alligator or lizard casing.
This isn't Tag Heuer's first flirtation with technology and the changing markets:
"The LINK is a more advanced version of the 'MERIDIIST,' the luxury mobile phone TAG Heuer debuted in 2008 and then dubbed the 'world's first Swiss-engineered communications instrument.'"
To learn more about LINK you can visit your nearest TAG retailer, or read more.