As the watch world seems to be run by men: collectors, designers, and watchmakers; women's watches fell by the wayside for innovation, complications, and improvements. More often watches designed for women were just made smaller and slimmer with more gemstones on the bezel and called it good, deeming it a jewelry accessory and nothing more. This last year we have seen a shift of women's watches trending towards the more technical while still keeping a feminine touch.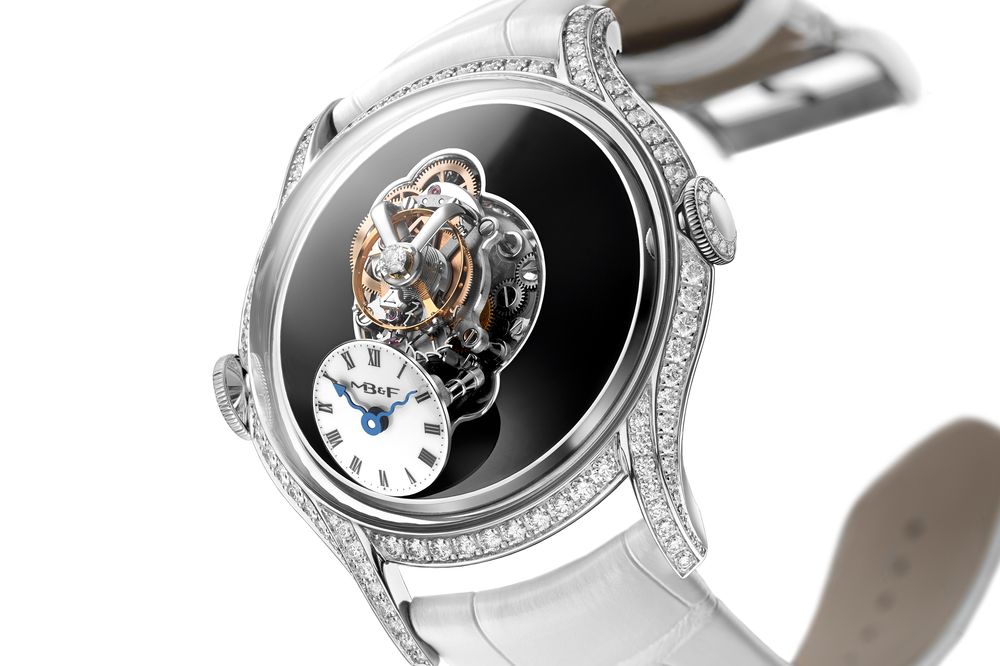 Watches like the Lady Arpels Planetarium which track the orbit of Mercury, Venus, Earth and the Moon on the dial – which was winner of the Ladies' Complication Watch Prize in 2018. Another watch, the MB&F Legacy Machine FlyingT, is unlike any other women's watch seen before. It features a 60 second tourbillon with an angled sub-dial powered by the automatic winding movement built in-house. The Breguet Tradition Dame Retrograde Seconde 7038 displays parts of the movement on the face with the mother-of-pearl dial in the 12 o'clock position. It features retrograde seconds and a specially built movement with an inverted in-line lever escapement.
These eight watches are a sample of the mastery of watches that really honors women collectors; giving more than just a pretty, shiny watch.