What's better than a charity auction to raise money for Duchenne Muscular Dystrophy (DMD), the fatal disease that affects young people? Only Watch: a charity auction for children with DMD that has raised over €7 million in the last six years by selling one of a kind luxury watches.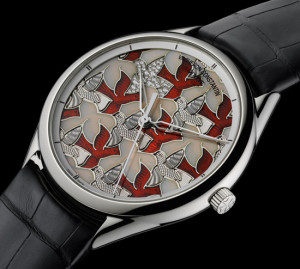 Only Watch is the brainchild of Monaco resident Luc Pettavino. Pettavino's son suffers from DMD, which led to the creation of this incredible event. Watches sell for at least €10,000 ($15,000), and often bring in amounts reaching six figures, and edging close to $1 million. Over the past six years, Only Watch has occurred three times, with last year's highest priced watch from Patek Philippe selling for €535,000, the most any Only Watch has ever sold for.
On September 23rd this year, Only Watch will host it's fourth biannual charity auction for the Monaco Association Against DMD. This year's demand of the watches is so high, that the various watches to be auctioned are touring the world before returning to Monaco for the auction. If you want to catch a glimpse of these incredible watches in person, after criss-crossing Asia in August they'll be in Los Angeles on Sept. 9 and New York on Sept. 12, before heading back to Monaco for the auction.
With many impressive designs, Only Watch hopes to continue to raise lots of money for DMD despite the falling economy. Only one of the watches comes used (it belonged to Rafael Nadal during the 2010 season where he won 3 Grand Slam titles), and only two aren't exactly watches (one is a fabulous hand blown glass hourglass, and the other is a mechanical watch/cell phone combination that winds every time you open the flip phone).
Patek Philippe hopes to be the top selling watch of the auction again this year with a rare form of their legendary 3939A. This time piece takes a huge team of watchmakers and several months to assemble, resulting in constant accurate timekeeping as well as the ability to chime the hours and minutes with the push of a button.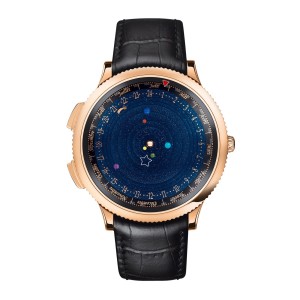 Some of the other unique designs consist of a Vacheron Constantin watch with red and white enameled doves across the face and one made up of forty diamonds, a Bell & Ross watch with the dial made to resemble a roulette wheel, and a Van Cleef & Arpels watch inspired by Jules Verne.
"This watch called the Poetic Complication renders a fantasy of space and flight in enamel, jade, agate, meteorite and white gold. How does it show the time? On the left side of the dial a six-pointed star functions as the hour hand. The star moves upward along an arc of numerals. After 12 hours, the star descends and starts the journey again. On the right side of the dial, a spaceship traces a similar arc to indicate minutes."
Read more about these fantastic, one-of-a-kind watches here, or visit Esslinger.com's Learning Center.