Whether you're looking for an easier way to put on your watch or something inexpensive that can upgrade the look of your wristwatch, a deployment clasp might be exactly what you're looking for.
These days, more and more watch manufacturers, including Tissot and Tag Heuer, are using deployment clasps, and there's a good reason for that.
Here are five reasons why you should consider upgrading your leather watch bands with a deployment clasp.
1: They're Easy to Install
Deployment Clasps are made to be installed on any leather band quickly and with minimal effort. The only tool you need is a spring bar tool to install the end of the clasp that replaces the band's existing buckle (if it has one). Since the other end is designed to clip into the existing size holes on the watch band, it is also simple to resize.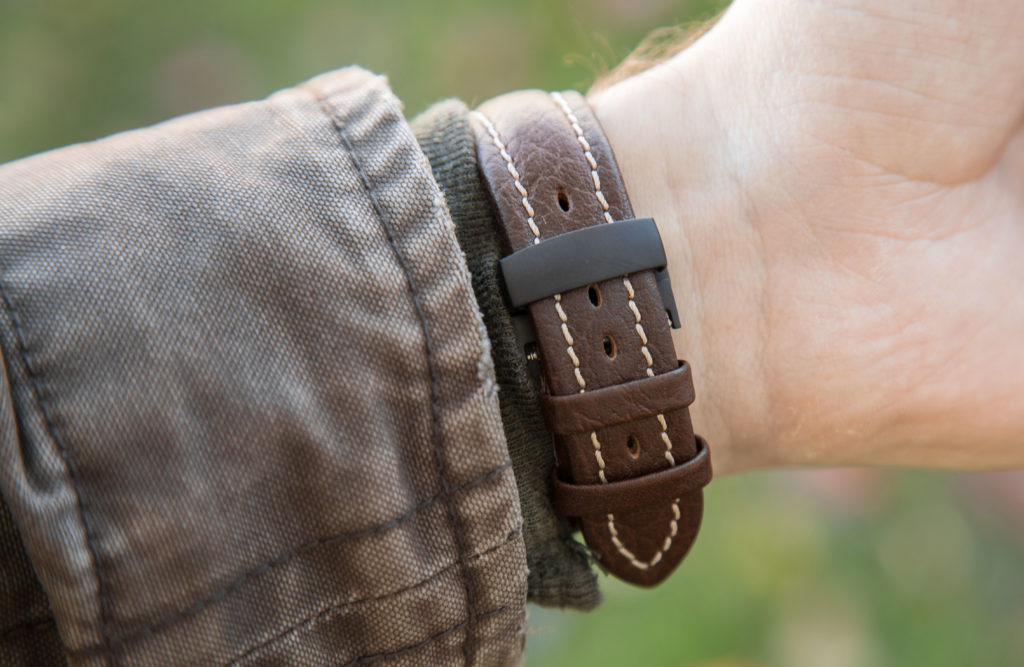 Since they come in a wide variety of colors and finishes, deployment clasps can add another layer of customization to the look of your watch. Whether you want to match the color of the watch case or add a splash of color, these clasps can give your watch a flair that you never thought possible.
Since they're so easy to install, you can swap them out with ease and refresh the look of your watch for any occasion!
3: They're a Breeze to Use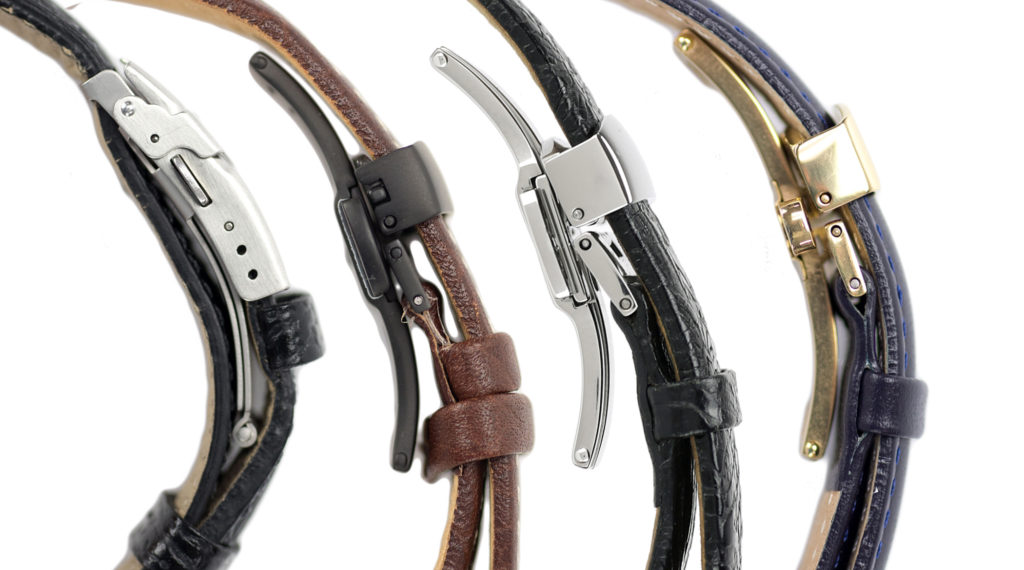 Deployment clasps make putting on and taking off your watch as easy as the push of a button. Traditional buckles are more difficult and time-consuming to use, but these clasps click right into place and stay there until you're ready to take off your watch.
Which leads us to the next point…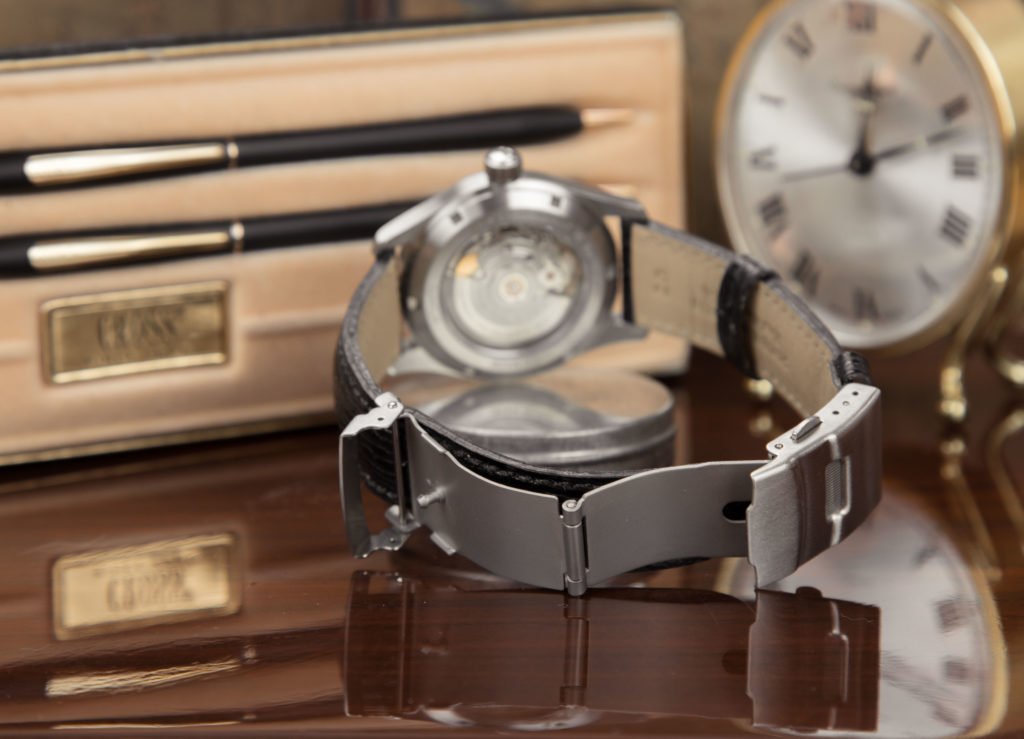 Deployment clasps are far more secure on your wrist than conventional leather buckles. Because of their metal construction, deployment clasps hold very securely, no matter what you throw at them. On top of that, butterfly-style deployment clasps lock in two different places, so your watch won't be going anywhere.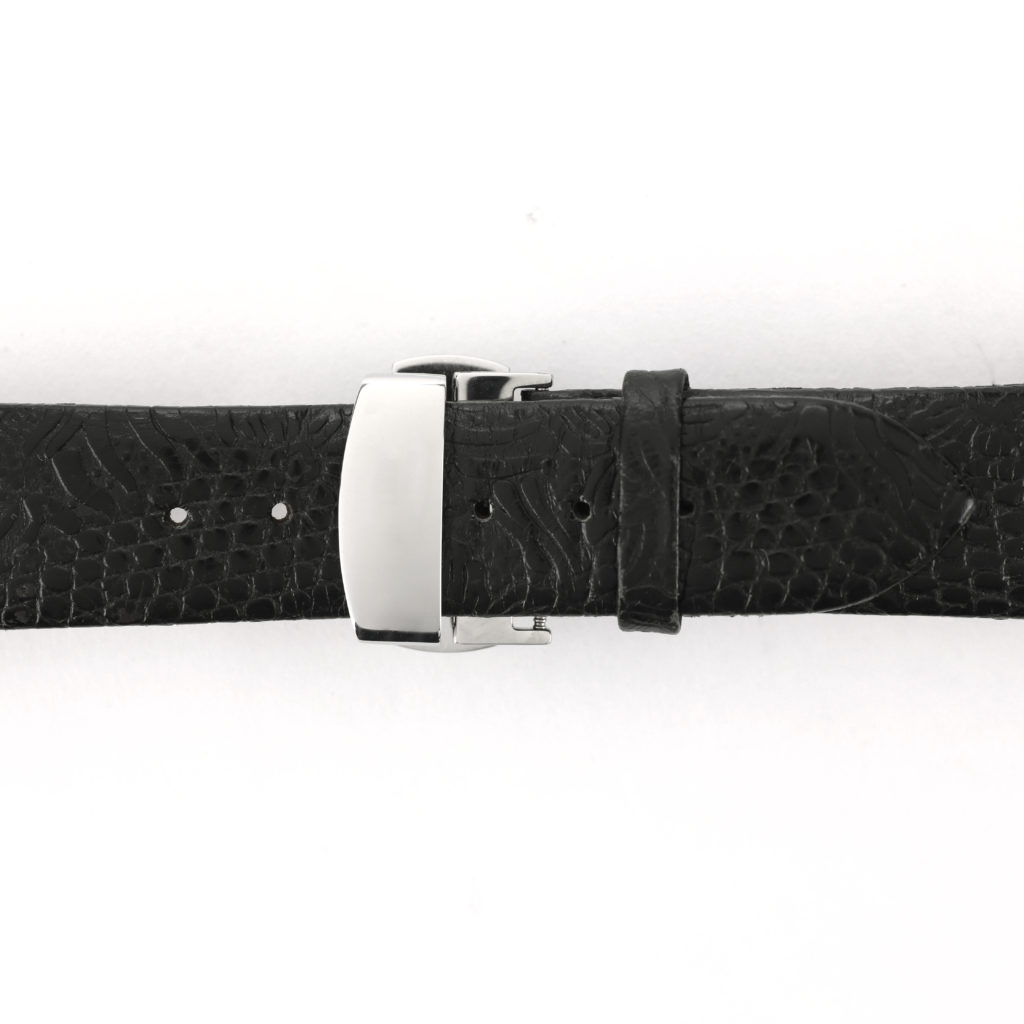 Traditional tongued buckles can pull/stretch/crack a leather band over time. Deployment clasps can increase the life of a leather band by holding it more securely and with less unnecessary tension on the band.
Simple aftermarket accessories like these deployment clasps can help improve both the look and the function of your valuable timepiece, and you can install yourself without being a professional horologist.