Posted August 9, 2016 by Esslinger Staff
A Horological Fitness Tracker – yes, that's what this article is about. It is not every day that you hear about a luxury £1,120 watch that doubles up as a fitness tracker, but the Frederique Constant Smartwatch is just that. It is a fitness tracker you won't want to wear when you are exercising. But if you were just looking for step tracking, sleep tracking and calorie burn calculations – that and an undeniably elegant gadget to do this, then Frederique Constant Smartwatch is for you.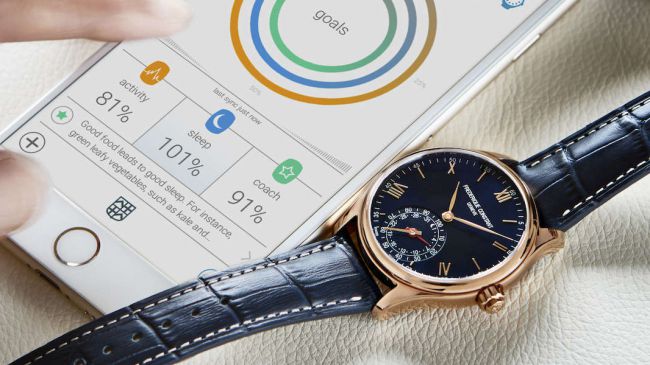 This smartwatch has a 42 mm actual analog dial with actual hands that show time, daily target achieved and keep up with several different time zones automatically (based on your smartphone's time zone). It doesn't have a GPS or heart sensor. However, it has MotionX platform for tracking steps, sleep and calorie burn. Moreover, Horological Smartwatch Worldtimer runs on an MMT-285 calibre movement. Hands down, this is the most beautiful (and expensive) fitness tracker we've ever seen.