Sales of Apple Watch have dropped by 90% in the online market space since its launch in April this year. According to the market research conducted by Slice, Apple has been selling fewer than 20,000 units of its flagship wrist watch every day now in the U.S. This is a sharp decline from 200,000 units per day initially during its launch.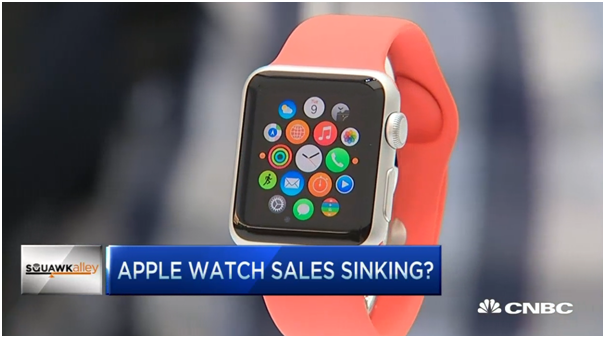 Although Slice's figures are criticized for reasons like not considering sales estimates from brick and mortar stores and sales figures from countries outside the U.S., analysts speculate a similar trend in these overlooked markets.
Apple Watch, or iWatch as some call it, has had been receiving not-so-great reviews from the online tech community since its launch. Software glitches and lack of native apps have been its biggest criticisms. Apple has a long track record of making products that people love, however, the plummeting sales figures of Apple Watch is certainly breaking its trend.