A most amazing wall clock displayed at the Ham Yard Hotel in London, England shows how telling time can be a work of art. Makers of the wall clock may have unwittingly shattered the notion that a watch or clock are plainly for fashion and time-telling. Applied with a little creativity and out-of-the-box thinking, time can be told in a number of interesting ways.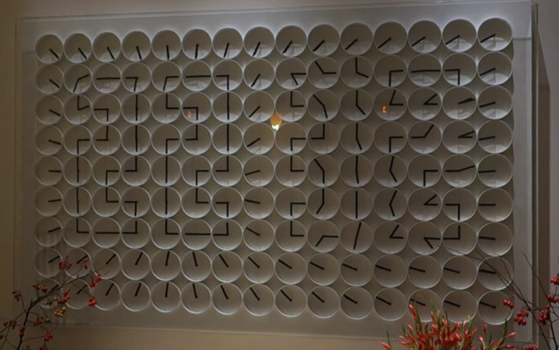 Through the lens of an artist, a watch can be more than a time piece but an artwork and a clock can be more than a wall fixture but a visual masterpiece.
Each second movement gives new meaning to time when seen side by side another moving clock. The result is simply astounding. Applause to Ham Yard Hotel for scaling human imagination and bringing time to whole new level of appreciation. Indeed, it's about time the world does.