It seems the guessing game is finally coming to an end with the cross border jump of Tag Heuer's VP for Sales Patrick Pruniaux to Apple. Now, everybody knows it's all about the watch – the I-Watch. Pruniaux is known in the watch making business as a marketing maven as he steered Tag Heuer to a lucrative breach of the luxury market. With him on board, Apple hopes to finally move the Apple Watch from the drawing board to the world's stage.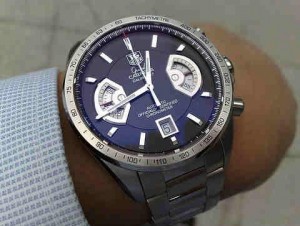 The IT giant had long been scouting for new hires at the watch-making capital to give the "Swiss touch" to its smart watch technology. Pruniaux was ripe for the picking and it was thievery at its finest. Yet the Swiss watchmaker never sulked but howled like a triumphant wolf, as this video shows.
While snagging their best people, Apple is actually saying Swiss-made watches are synonymous to quality. The last thing the I-Watch needs now is to fall short of the Swiss standard. That's what we want to watch out for on its product launch happening this October.