In the secretive world of Horology where everything is closely guarded and somewhat mysterious, Patak Philippe pulled back the curtains enough to give a peek into what it takes to be the top watch manufacture. Known for selling ultra high end watches with waiting lists for years and a vetting system for those that want to purchase, Patek Philippe has consistently broken records for the most expensive watches, like the Supercomplication which sold for around $24 million in 2014.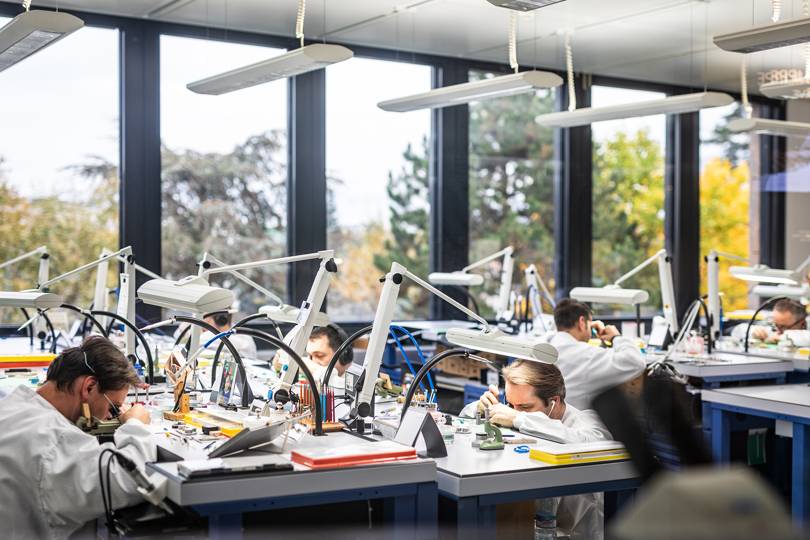 Patek manufacture is located in Plan-les-Ouates outside Geneva, Switzerland where they develop new movements and components, design and even restore old watches; they make an estimated 60,000 watches each year – but the company won't disclose just how many. Patek Philippe is all about perfection, down to each and every microscopic cog ,where a micron or two can make all the difference; painstakingly hand checked one by one just to maintain that level of quality. Patience and a steady temperament is needed to be a successful watchmaker; interviewing for the company is extreme, with a three hour math problem to stretch their patience and concentration skills to limit – skills they will need when creating these horological masterpieces. Each watchmaker works hunched over his work and passes it along to the next person. "There are no stars. Everyone has their role and must be humble and reliable."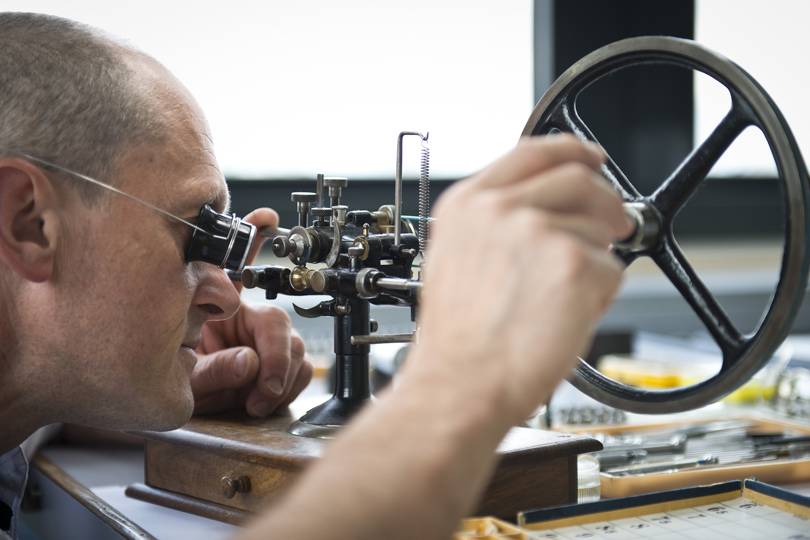 Patek Philippe sets the standard for haute horology and "you never really own a Patek. You merely look after it for the next generation." Seeing the craft and level of attention that goes into each and every timepiece really shows that these watches are more than about telling time; these are meant to impress.