Point No Point Studio is a well established online jewelry company which has been in operation for over 12 years. We specialize in alternative engagement jewelry using unique, one-of-a-kind diamonds.
We are looking for highly experienced and well rounded stone setters to join our team.
You would primarily be responsible for setting diamonds in settings that we cast ourselves.
This position is open to individuals of varying skill levels.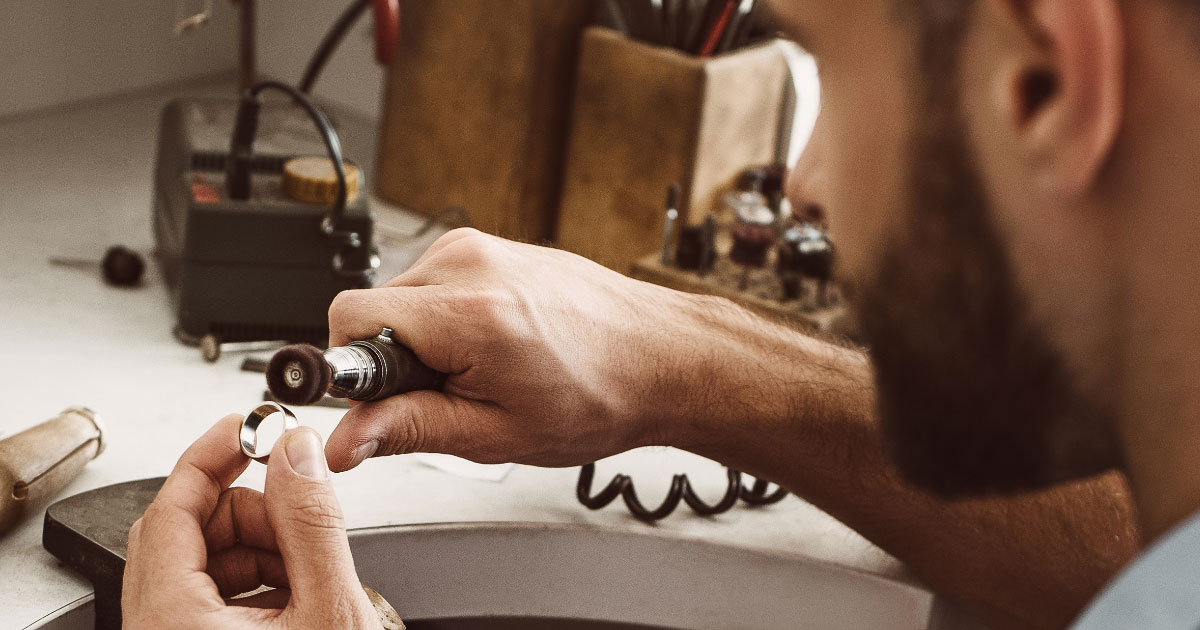 Highly Skilled Individuals
bright setting
bright cutting
raising beads by hand to set pave stones (meaning setting stones without any pilot holes)
micro pave work (working with .6-.8mm stones)
hand engraving (using a hand engraver to engrave by hand and also using engraver to raise beads for settings)
channel setting
creating the seat and setting unique shaped stones in a basket/ woven basket/ raised setting
repair work: retipping prongs, reshanking rings, etc.
Everything listed below in "mid skill" is also required for Master Stone setter/ High Skilled
Mid Skill Individuals
prong setting
bezel setting
set, in provided printed settings (meaning settings already printed)
cut down setting
Jewelry repair, such as re-tipping prongs, re-shanking, replacing melee diamonds, resizing, and willingness to work on all steps of the jewelry making process.
Qualifications;
Skill and number of techniques that you have mastered takes priority over years of experience. Pay varies by skills and stone setting techniques you have mastered and not the years of experience you have.
Technical understanding of polishing and jewelry manufacturing techniques.
Significant experience with performing and troubleshooting setting repairs.
Strong interpersonal and partnership skills.
Flexible Work Space/ Location
Highly Skilled individuals can work from home or work in our studio in Snohomish.
All of our pieces are manufacturing in Snohomish in a space that is equipped with new 3D printing machines, RDO machine, new equipment and natural gas line for soldering.
Benches and work spaces will all have well planned ventilation and fume extraction.
*Please provide relevant examples of work and resume by providing pictures of past work you have done
*Bench test will be required for this position- either remotely or in person
Why work for us?
Health and Dental Insurance
Paid vacation and paid holidays
No weekends required
Job Types: Part-time, Full-time
Pay: $30.00 – $50.00 per hour
Benefits:
Dental insurance
Employee discount
Flexible schedule
Health insurance
Paid time off
Vision insurance
Schedule:
8 hour shift
Choose your own hours
Monday to Friday
Experience:
Stone Setting: 2 years (Required)
Work Location: In person