About the job
Join Chisholm Hunter as Bench jeweller – Glasgow
Are you passionate about jewellery and timepieces? Want to join one of Scotland's largest jewellery and watch workshops? We're seeking a Trainee Bench Jeweller/Polisher.
With a heritage dating back to 1857, Chisholm Hunter's mission is to be A Cut Above in everything we do, and as a result we have grown to become one of the UK's leading jewellers. We have one of the largest jewellery and watch workshops in Scotland, and a high-performing, passionate and skilled Workshop team. We are looking for someone who is self-motivated and driven with a good eye for detail.
We want to offer exceptional service to our valued clients, and we work hard across all disciplines to achieve this, key accountabilities for this role include: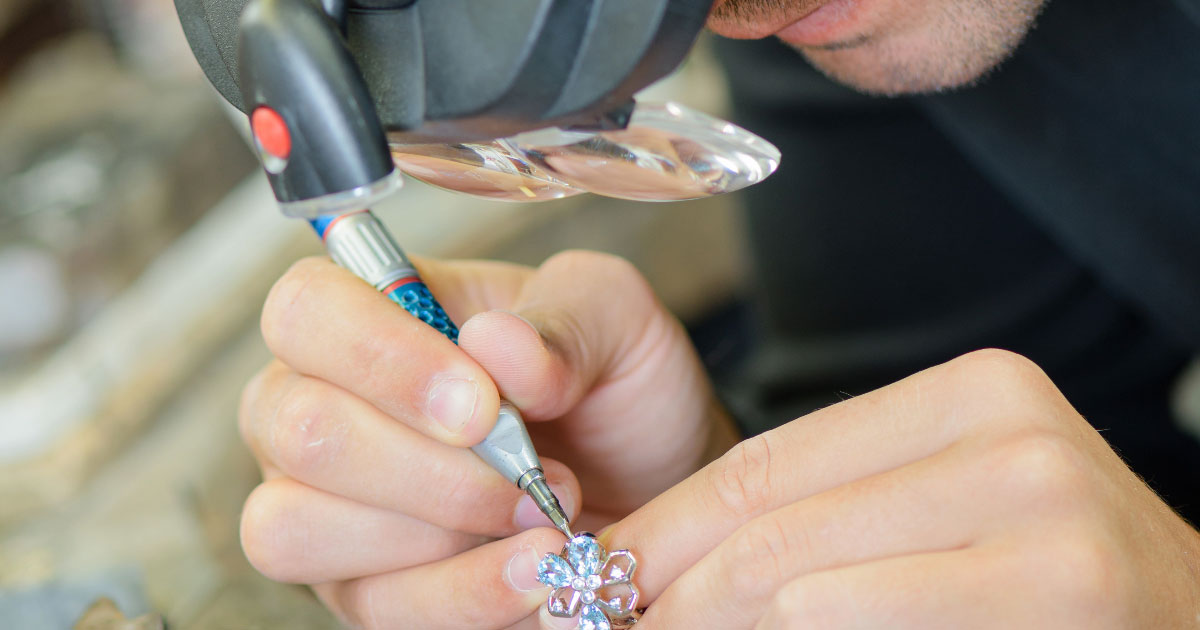 We offer the opportunity to:
Be part of a renowned, family owned jewellery brand with a rich heritage and a commitment to further growth where feedback of ideas is embraced
Join a dynamic team who are as passionate about their craft as we are, with the added benefit that we fully sponsor colleagues to complete their JET qualification – and reward them when they pass!
Advance your career within our expanding company where over 80% of our current managers were promoted from within and started their career in non managerial roles.
Generous employee discounts on watches, jewellery, and accessories across Chisholm Hunter and Barclays diamonds for colleagues, their family and friends.
Your role:
Sizing rings to fit customers accurately.
Applying rhodium plating for enhanced shine and durability.
Expertly polishing metals, including gold, silver, and platinum.
Skilled soldering, specifically using a micro weld for chains, shanks, and bracelets.
Performing retipping and rebeading services.
Utilizing a laser welder for precise jewellery repairs and designs.
Executing shank replacements.
Safely removing and reattaching pearls to jewellery pieces.
Strictly following health and safety protocols.
Collaborating and supporting the team and workshop manager.
Qualification & Experience
Display a positive and enthusiastic attitude with a keen interest in learning.
Strong organizational abilities.
Proficient in managing time and delivering results in a high-pressure environment.
Consistently achieve weekly KPIs.
Responsible for maintaining and organizing the workshop area.
HND in Silversmithing and Jewellery Design desirable but not essential.
If you're ready to embark on a dazzling career journey, we invite you to apply today! Join us and be part of a team that brings sparkle to people's lives.