At Richemont North America, We are proud to employ talent from many different backgrounds, experiences, and identities. We believe that when diversity and inclusion are fully embraced and empowered, creativity and knowledge emerge to deliver excellence. We continue to work towards creating a workforce that represents the diversity of our clients and our communities.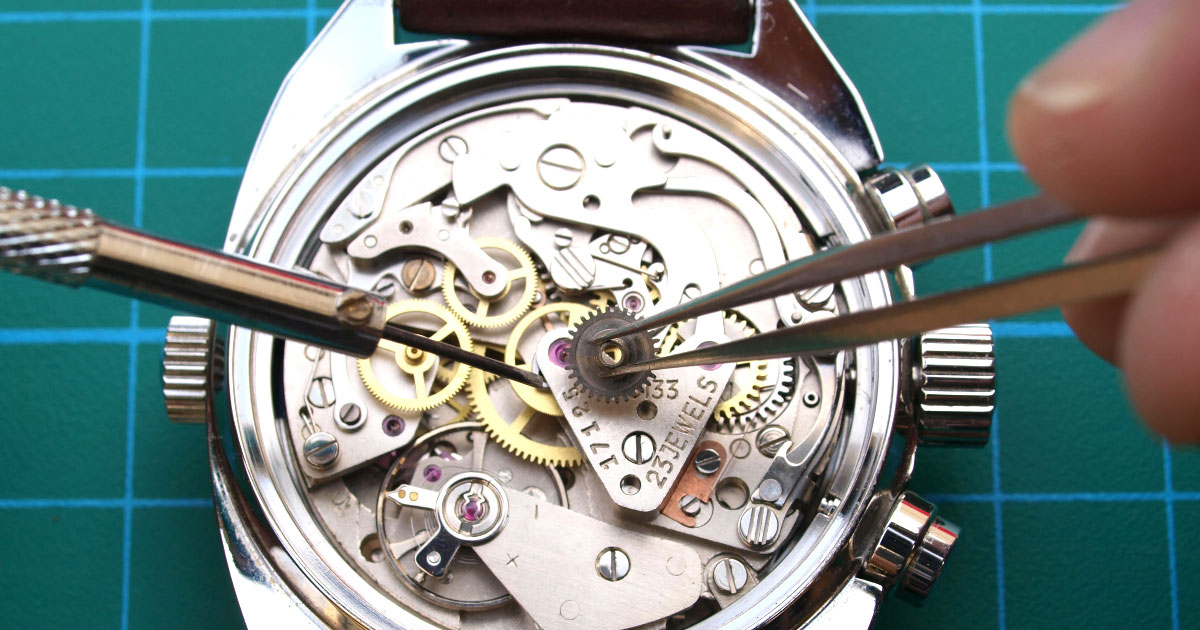 MAIN PURPOSE
Reporting to the Technical Supervisor, the Watchmaker is primarily responsible to diagnose and repair watches, which consists of repairing and encasing the movement. When needed, the individual is also expected to dismantle the case components of the watches, in preparation for the polishing, and also to prepare/assemble the case components of the watches, prior to encase the movement. The position requires a high level of dexterity and focus to handle small parts and provide a best-in class quality. This role is located at the Dallas – Fort Worth Richemont Technical Center.
KEY RESPONSIBILITIES
Perform tasks following accepted industry standard procedures for product repairs.
Diagnosis:
Describe condition of the piece to be evaluated.
Identify root cause of problems in accordance to the client request(s).
Select the adequate service in accordance with the Brands policy while:
Meeting the client request.
Proposing a solution to solve the issue.
Identify the spare parts needed to repair the evaluated piece.
Dismantling:
Dismantle the timepieces and insert all parts dismantled into the repair box:
Remove the strap or the bracelet.
Separate movement/dial/hands from the case components.
Dismantle the watches case components.
Case Preparation:
Install and assemble the watches case components in preparation of the encasing of the movement.
Check and ensure waterproofness of the case.
Movement Repair:
Analyze and take decisions to define proper methodology to repair the movement.
Use or develop adequate tools or processes to correct issues that can arise during the repair process.
When necessary, resolve issues related to limited (or no) access to spare parts by fixing existing components of the piece.
Encasing:
Perform a first Quality Control to ensure that the piece is in working order.
Transfer the completed piece to the Quality Control Department.
Maintenance and Organization of the Workshop:
Follow RNA and Brands' specifications:
Tools
Technical procedure
Work assignments
Standards of Quality & Standard Time of Operations (STOs)
Maintain Tools and Equipment:
Ensure that all equipment used are calibrated and maintained at a high standard.
Proper layout and accessibility of all tools and equipment.
Maintain a cleaned, organized and safe working area.
JOB PROFILE
Education:
High School Diploma or GDA is preferred.
Watchmaking diploma or certification.
Required experience:
Minimum of 2-3 years of experience in Watchmaking is preferred.
Working experience with luxury brands is a plus.
Watchmaking level will be determined by years of experience, and proven ability to repair higher complications and calibers.
Technical skills / abilities:
High level of dexterity and focus to handle small parts, with a strong attention to detail.
Ability to follow instructions and efficiently provide a high level of quality.
Ability to analyze and solve problems by using adequate processes and tools available.
Ability to sit for extended periods of time.
Ability to perform all functions of watchmaking as determined by offered level.
Other Skills and Attributes:
Proven ability to work in a fast-paced environment.
Good communication and listening skills.
Computer skills are a plus.
Authorized to work in the United States without restriction.
Hiring for the following locations:
Short Hills, NJ
Boston, MA
Dallas – Fort Worth Richemont Technical Center