RSG Watchmaker
Our watchmakers are responsible for providing high quality work on prestigious timepieces, such as but not limited to Breitling, Omega, Rolex, Cartier, Baume Mercier and IWC. The successful candidate will be expected to service both quartz and mechanical movements to manufacturer specifications.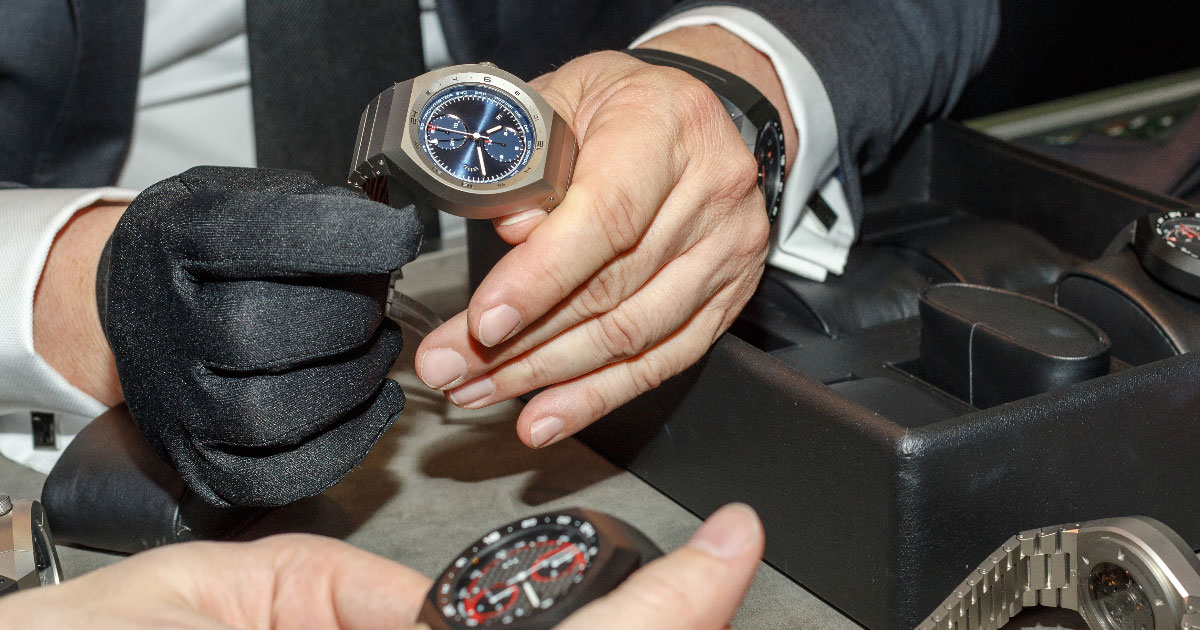 Responsibilities
Diagnose and service timepieces in line with the brand specific guidelines
Expected to generate a min of two complete services per day
Test timepieces for accuracy and performance
Visually checking all components for damage
Movement adjustments
Bracelet adjustments
Day to Day operations include but not limited to:
Diagnosis

Describe condition of the piece to be evaluated.

Identify root cause of problems in accordance with the client request(s).

Select the adequate service in accordance with the Brands policy while:

Meeting the client request.

Proposing a solution to solve the issue.

Identify the spare parts needed to repair the evaluated piece.

Dismantling

Remove the strap or the bracelet.

Separate movement/dial/hands from the case components.

Dismantle the watches case components.

Case Preparation

Install and assemble the watches case components in preparation of the encasing of the movement.

Check and ensure waterproofness of the case.

Movement Repair

Use or develop adequate tools or processes to correct issues that can arise during the repair process.

When necessary, resolve issues related to spare parts by fixing existing components of the piece

Casing/Polishing/Quality Control

Has the ability to polish and refinish to the vendor's specifications

Install the dial and the hands prior to encase the movement and close the watch.

Perform a first Quality Control to ensure that the piece is in working order.

Maintenance and Organization of the Workshop
2. Tools
Maintain Tools and Equipment:
Ensure that all equipment used are calibrated and maintained at a high standard.
Proper layout and accessibility of all tools and equipment.
Maintain a cleaned, organized, and safe working area.
Knowledge and Skills required
Be able to work confidently and accurately
Be highly organized and capable of managing your own workload
Ability to work collaboratively
Ability to work under pressure achieving a high level of accuracy
One year of Technical School Training (minimum) or professional experience of 2-4 years
Experience in the diagnosis of both quartz and mechanical timepieces
Basic verbal and written English communication skills
Ability to repair and refinish cases and bracelets a plus
Experience in escapement and hairspring adjustments.
Highly flexible and team oriented, with superior work ethic.
Good organization skills and attention to detail required.
Basic computer knowledge preferred.
Ability to remain in a seated position for an extended period required.
Education
High School diploma required, some College Preferred
Watchmaker with SAWTA, WOSTEP, or CW21 or similar certification
Experience
Experience working in high-end luxury timepieces 3-5 years, preferred
Skills
Hairspring Adjustments
Escapement
Oiling
Tolerances
Theoretical Knowledge
Working Conditions and Environment:
Our department is open from 8:30 a.m. – 5 p.m. This is a Tuesday – Saturday opportunity working a 40-hour workweek, must be able to work overtime when needed.