This position is located in Tuscaloosa, AL.
Overview:
This position's primary focus will be fulfilling the company's jewelry finishing and repair needs in a mass production environment.
Our company has been around for 40 years, and we are continuing to grow and expand. We offer competitive pay, insurance (Blue Cross health, dental and vision), paid time off, 401k matching and paid holidays. We also offer a Monday-Friday day time work schedule.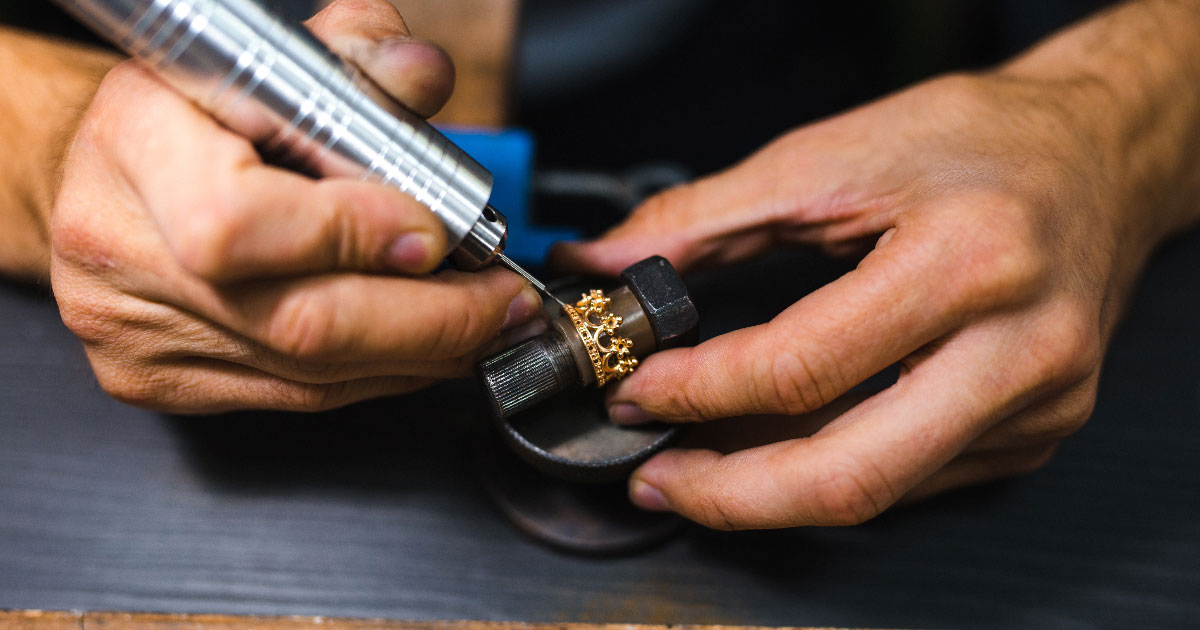 Essential Functions:
Ability to make basic ring repairs. (Re-tipping, sizing, refinishing, etc.)
Operate Laser Welder
Knowledge of basic soldering techniques
Stone Setting (Pave, Shared Prong, Channel, Burnish)
Knowledge of Electroplating and Masking
Ability to polish all types of metals
Assist team members with problem rings, etc.
Minimum Qualifications:
Education: High School diploma or equivalent
Experience: 1-year Bench experience
Skill Set: Artistic Ability
Physical: Ability to sit for 8+ hours, Manual dexterity, Good eyesight
Other: Good Organization, Good Communication Skills, Team Player, Punctual, Focused
Preferred Qualifications:
Education: General Bachelor's Degree
Experience: 2 years Bench Experience
Physical: Ability to sit for 8+ hours, Manual dexterity, Excellent near vision
Other: Proficiently operate Laser Welder, Produce quality oriented work while maintaining efficiency, Works well in team environment, Effective Communication
Job Types: Full-time, Part-time
Pay: $25.00 – $45.00 per hour
Benefits:
401(k)
401(k) 6% Match
401(k) matching
Dental insurance
Health insurance
Paid time off
Retirement plan
Vision insurance
Schedule:
Day shift
Monday to Friday
Education:
High school or equivalent (Preferred)
Experience:
Bench Jeweler: 2 years (Required)
Work Location: In person