FAST-FIX is the nation's leading retailer for Jewelry Repair, Watch Repair, Eyeglass Repair, Custom Jewelry Design and Personalized Engraving Services. We also sell a broad selection of Jewelry, Watches, Engraving Giftware and Accessories.
We have an opportunity available for a full and/or part-time Salesperson to include on the job training in repairs. We are expanding our services to include luxury brands repair and sales. Only people interested in helping us maintain and expand our reputation for exceptional customer service and professional salesmanship need apply. Feel free to check our Google reviews.
We've been in the Nashville market for 20 years and are looking for reliable, mature and organized individuals that work well in a cohesive small team environment where their ideas and opinions matter.
Although this is an entry level position, we offer on the job training in all technical aspects of our company so the opportunities to advance and grow are endless!
We are selective about people we hire but for the right person, we offer the training you need to be successful. Also, there is an excellent compensation program, a competitive benefits package, and the opportunity for growth and advancement. If you want to learn more about a career in the jewelry/watch repair industry and you love jewelry and watches, please submit your resume. Screening will include a background and reference check. You MUST be able to work nights, weekends and holidays. In addition to a set hourly rate, we offer weekly and monthly bonus and commission programs.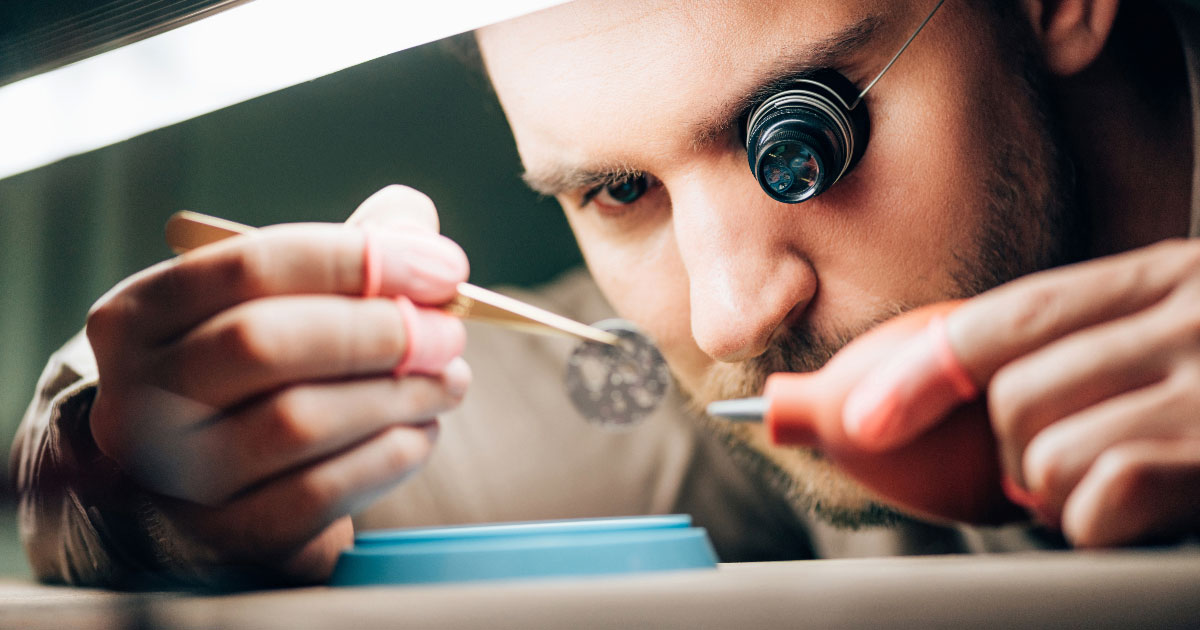 Job Type: Full-time
Pay: $17.00 – $18.00 per hour
Expected hours: 20 – 40 per week
Benefits:
401(k) matching
Life insurance
Schedule:
Supplemental pay types:
Ability to commute/relocate:
Nashville, TN 37215: Reliably commute or planning to relocate before starting work (Required)
Application Question(s):
Are you available to work nights, weekends and holidays?
Experience:
retail sales: 1 year (Preferred)
Work Location: In person