About the job
Overview
Bench Jewelers are an integral part of the Shane Co. team. You will perform all requested and necessary work on jewelry to include setting, sizing, re-tipping, welding, soldering, polishing, engraving, cleaning, and other work consistent with Shane Co. standards of quality, service, and timeliness.
As a leader in the jewelry industry for four generations and as the largest family-owned jeweler in the U.S., Shane Co. serves our customers with an unparalleled standard of excellence. Our people get to share in our customers' milestone moments such as weddings, birthdays, anniversaries, and everything in between. We are looking for passionate, fun, vibrant individuals who want to be a part of our dynamic company culture in a retail environment.
Our goal for you is to give you an employment experience like no other so you wake up and want to come to work every day! If you love being part of a team as well as providing personal attention to every customer, this is the place for you!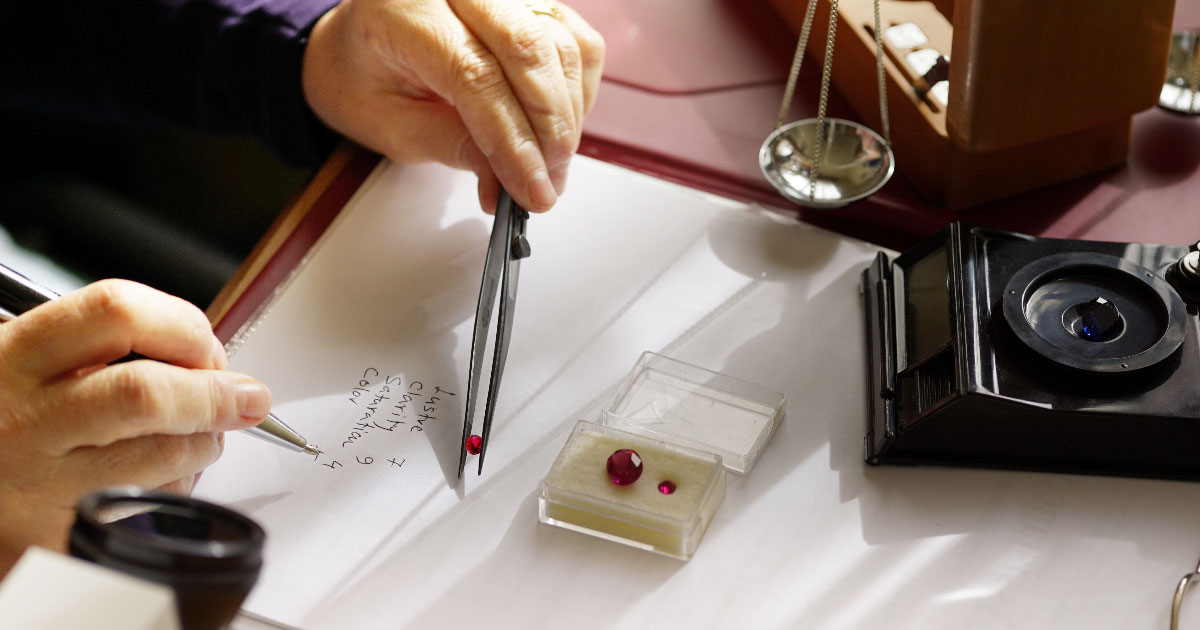 Responsibilities
As a member of a high performing team, you will be providing exceptional service and helping team members do the same. Daily responsibilities may include:
Ensuring the quality of Company merchandise , and making and providing accurate assessments of merchandise quality and condition so that the company may make proper decisions on the best course of action.
Maintaining the shop and personal workspace in a clean, organized, presentable, and efficient manner.
Constantly pursuing personal and shop improvement and development.
Working professionally, efficiently, and courteously with all Store and Company staff, fostering teamwork and respect.
Findings inventory.
Supporting other shops as well as our home office when there are work overflows or special projects.
Consulting directly with staff and customers as needed to help ensure customer needs are met through the sales process and/or the repair process.
Providing cost estimates for additional shop/ jeweler personalization options that the customer can entertain depending on desires.
Maintaining safety and security protocols including those specifically associated with shop equipment and chemicals.
Use technology such as computers and iPads for shop job tracking.
Qualifications
2+ years of prior bench experience is preferred.
We are available to our customers when they need us so evening and weekend availability is a must. (Though unlike most retailers, we are closed on major holidays!)
Must possess a high level of visual acuity and manual dexterity.
Great ability to provide and receive feedback from peers, supervisors, and customers and adapt behavior with coaching.
Comfortable with technology.
Must be able to effectively manage deadlines.
Must be able to demonstrate basic communication skills in both written and spoken English, as well as basic math.
Behavioral Characteristics
The focus of this role is working with others, building and maintaining relationships and championing company culture and values. Demonstrated ability to work in a fast paced and results-based job environment. Must be friendly, respectful, and genuinely interested in the success of the shop and the store. Must be able to work in close collaboration with all areas of the store. Leads by example in areas of personal character, values, commitment, organizational skills, and work habits.
Work Environment
The primary environment for this role is in assigned production-focused workshop within a retail environment. This role requires sitting for significant periods of time. This role requires bending, stooping, reaching, twisting, and occasional lifting of objects. The role requires close attention to visual detail, extreme manual dexterity, and color discernment. In addition, business is conducted using the telephone and computer technology. Work environment includes noise, flame, tools, and utilization of standard bench jeweler equipment. Travel is not required.
Why Work for Shane Co.?
Shane Co. is a family owned business and everyone who works in our organization is part of the family. This family point of view is exactly why we want to take care of you AND your family.
We want driven and competitive people who help us satisfy our customers' needs. In our stores, we do not sell on commission, we offer a competitive base rate and we bonus based on team performance.
We focus on providing you a time off package that is very generous for retail! It is important for us to be available when our customers need us. Our store employees do work weekends and evenings. However, you accrue 3 weeks of vacation in your first year! In addition, you also earn 6 sick days per year. We are closed on 7 holidays (unlike most retailers), AND we pay you for one volunteer day per year! The longer you work with us, the more vacation time you earn.
Unlike other companies who just offer low paying disability insurance to cover your major illness situations, we offer the ability to earn time off at FULL pay for the care of yourself or a family member! When your family needs you, we want you to be able to be there for them.
We offer very competitive medical, dental and vision plans, as well as a 401 (k) plan with a company match, company paid life insurance, and flexible spending accounts for medical, daycare or mass transit commuting expense. We also offer a number of discounted voluntary benefits including long-term disability, life insurance for your dependents, pet insurance and even things like discounted travel and movie tickets!
We have benefits focused on you AND any family member (Partner, children and even your parents!) including counseling, legal advice, assistance in finding appropriate medical specialists and even help in understanding medical bills!
And, of course, we offer a generous discount in our stores or online for you AND your family members!
The starting pay range for this role is $25-$30 per hour, plus opportunity for bonus. The range describes the pay rate most candidates will be paid to start for this role in the state of Kentucky but does not describe the maximum potential for the pay in the role. The actual individual pay will be determined based on skills and qualifications for the role. The starting pay range for this same position may be lower or higher in other markets.
Employer will not sponsor visa or work authorization.