Role
The Watchmaker is primarily responsible for supporting and providing an exceptional client experience for all internal and external clients by utilizing excellent knowledge in watch repair, problem resolution, product knowledge, client services & communication.
This position may be required to work weekends, some holidays, and peak sales periods.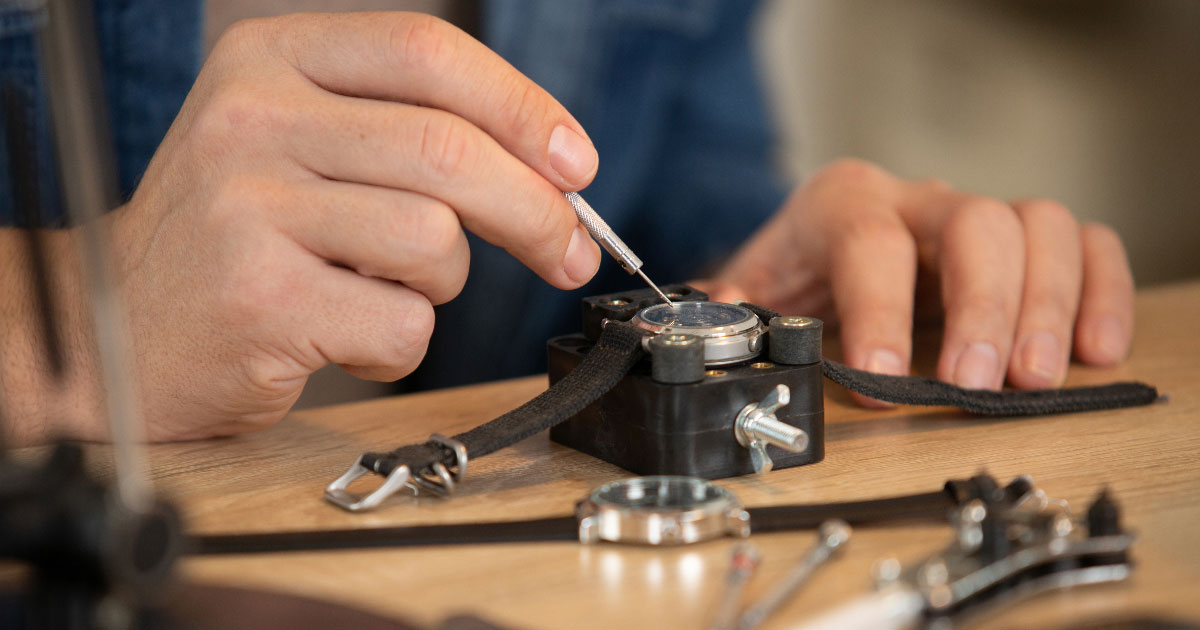 Responsibilities
Remove mechanism from case and examine mechanism for defective parts.
Repair broken, damaged or worn parts using hand tools and machines.
Repair quartz and automatic watches, change batteries.
Polish, clean and adjust watches using the appropriate tools, measuring instruments, bench machines, and cleaning equipment.
Review and maintain in depth knowledge of Material Safety Data Sheets.
Maintain strong adherence to proper use, storing, and safely disposing of chemicals.
Provide valuable, accurate communication and feedback to clients to ensure an exceptional personal client experience.
Inspect and evaluate the quality of product and workmanship.
Update repair status into the Point of Sale (POS) system.
Manage any internal client service issues while maintaining the brand's high standards, using all appropriate resources, in a timely manner to ensure client satisfaction.
Maintain familiarity with product lines and Hamilton sources.
Maintain organized and updated required company documentation to guarantee compliance.
Attend regularly scheduled staff training and in store vendor training sessions to ensure development.
Provide effective in-store communication regarding repairs and all activities affecting other associates and store operations.
Skills
Problem resolution.
Product knowledge.
Ability to multi-task.
Security awareness and practice.
Strong team player.
Commitment to company standards and values.
Basic computer proficiency.
Education & Experience
AWCI CW21 and factory training/certification by at least one of the following: WOSTEP, Rolex, Breitling, Ebel, Omega, or Cartier.
Minimum 2-5 years of experience with repairs/watchmaking.
Physical Requirements
Physical activity not limited to: reading, writing, walking, walking up and down stairs, standing, sitting, kneeling, lifting up to 25lbs.