EXPECTATIONS: Based in Long Island City, a Watchmaker works to service and repair watch movements. Successful candidates will have graduated from a watchmaking program/school and passed our applicant bench test. Specific luxury watch repair experience is not required. We will train. Watchmakers will be working in a production environment and will be held accountable to meet both quality and productivity standards on a consistent basis.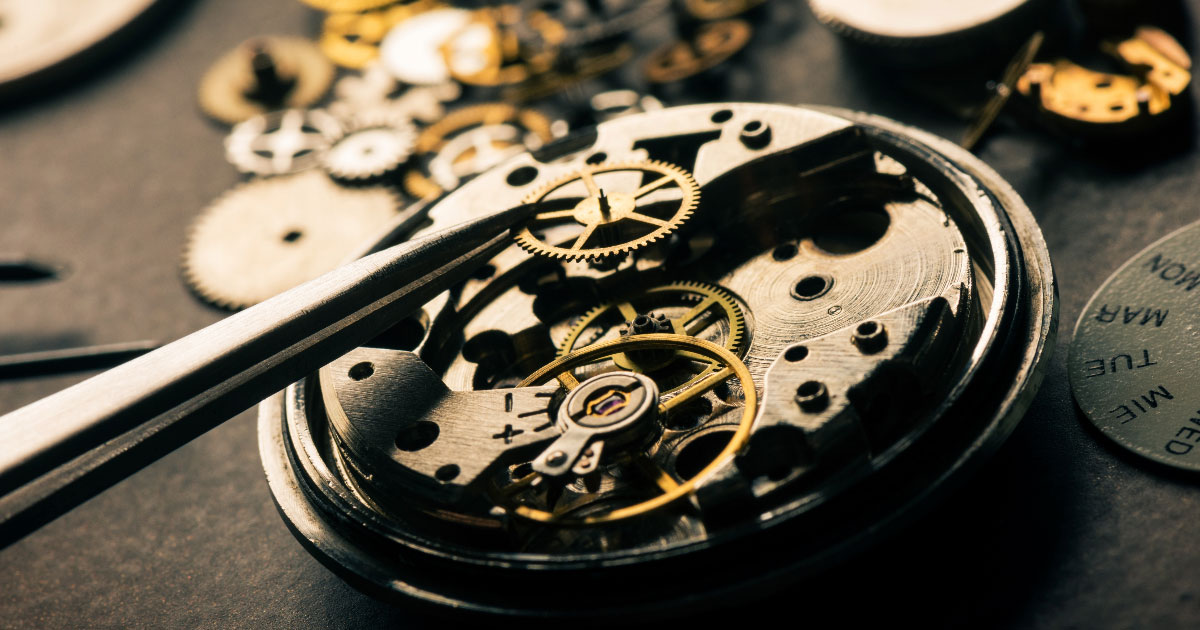 OUTCOMES:
Ensures that department's productivity and quality rate goals are consistently met and
maintained.
Ensures that spare parts usage rate is consistent with department goals.
Ensures that SOP's and safety protocols are followed.
Ensures proper conditions of tools and equipment.
Ensures that all paperwork for jobs and trays, including movements and case numbers.
Ensures that jobs and trays are properly processed through central coordination station OR through WMI at personal work station.
MAY PERFORM SOME BUT NOT ALL OF THE TASKS BELOW:
Adjusting movements to ensure Company timing standards are met
Disassembling, assembling, and lubricating components as needed
Performing escapement adjustments
Performing timing operations
Adjusting hairsprings to be flat and centered
Properly verifying and adjusting end shakes
Using timing equipment to accurately adjust movements' timing
Verifying and analyzing amplitude issues
Troubleshooting and correcting movements and defective/worn parts
Adjusting calendar and day-date functions
Servicing 1240 calibers
Servicing 2100 calibers
Servicing 2200 calibers
Servicing 3000 calibers
Servicing 3100 calibers
Servicing 5035 calibers
Servicing 6620 calibers
Servicing 6220 calibers
Servicing ETA calibers
Servicing Tudor calibers
Performing non-invasive inspection of completed watch movements – including automatic device modules and train wheels
Managing personal parts inventories as required
Recording notes in system appropriately
Refinishing cases
Refinishing bracelets
Completing cleaning and assembly of cases
Conducting waterproof testing
Completing cleaning, resizing, and balancing of bracelets
Visually inspecting serviced watches to assess condition and cleanliness of dials, hands, crystals, cases, and bracelets
Confirming proper working order of all functions of the movement, case and bracelet
Performing cosmetic touch-ups
Inspecting cases and bracelets to ensure required refinishing quality
Performing self-winding tests on simulator
Estimating watches for repair, service, and credits
Engraving watches for special orders
Visually inspecting aesthetics of all engravings
Attaching bracelets and straps to watch case
Servicing 4130 calibers
KNOWLEDGE REQUIREMENTS
Organizational skills
Watchmaking repair (escapement diagnosis, adjustment and repair, hairspring adjustment, precision timing, etc.)
Rolex line knowledge
Tudor line knowledge
Hand-eye coordination
Alpha-numeric recognition
Attention to Details
MINIMUM REQUIREMENTS
Degree from properly accredited professional watchmaking school
1+ year related professional experience
High School Diploma
PHYSICAL REQUIREMENTS: The physical demands described here are representative of those that must be met by an employee to successfully perform the essential functions of this job. While performing the duties of this job, the employee is frequently required to sit and work at a watchmaking bench. The employee is occasionally required to sit/walk/bend; lift and/or carry no more than 15 pounds. Specific vision abilities required by this job include close vision and using a loupe to examine watch parts. The noise level in the work environment is usually low. The normal work schedule is 40 hours per week.
Note: We recognize that our people are our strength and the diverse talents they bring to our workforce are directly linked to our success. We are proud to be an equal opportunity employer. We celebrate diversity and are committed to improving upon an inclusive environment. In accordance with applicable law, we also make reasonable accommodations for applicants' and employees' religious practices and beliefs, as well as any mental health or physical disability needs. This description is written as a guideline for what is generally expected of an employee in this job category. The description is not intended to be all encompassing or limiting in any manner. Duties and responsibilities other than those listed may be included as needed within the work group or the company as a whole.
Job Type: Full-time
Pay: From $64,350.00 per year
Benefits:
401(k)
401(k) matching
Dental insurance
Health insurance
Life insurance
Paid time off
Vision insurance
Schedule:
10 hour shift
8 hour shift
Supplemental pay types:
Work Location: In person