Mathieu Lehanneur Coats Audemars Piguet's Temporary Museum :
Paris based architect Mathieu Lehanneur has designed a temporary museum within a museum. The structure is designed to reflect the hours in a watch dial. The structure is called 'The Ring' by Mathieu and is housed under Yuz Museum of Contemporary Art in Shanghai, China. While the exterior is elegant and simple, its interior is depicts intricate mechanisms of watches by Piguet. There are 12 doors within the dial. One that leads in and another 11 that leads to rooms.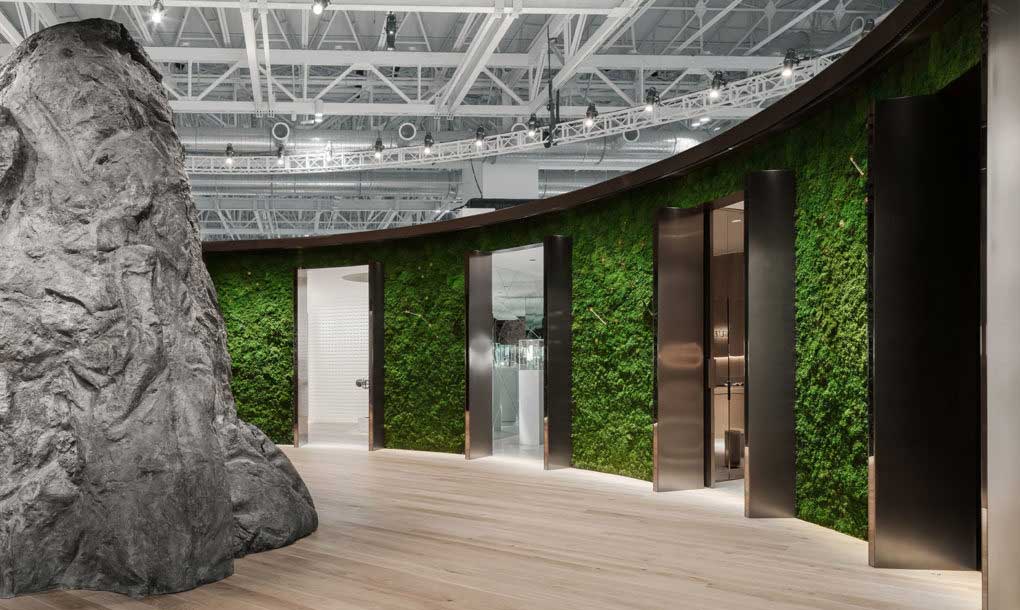 The 12 doors resemble the hours on a watch dial and the visitors are its imaginary needles. Mathieu explains that this is temporary design is a reflection on time and each exhibit has a different story to tell to its visitors. A circular green wall separates the doors. There is a rock-like structure placed in the centre. The exhibit offer a dreamy vision, each distinct from another as per Mathieu.