Posted February 9, 2016 by Esslinger Staff
When watchmakers Jaeger-LeCoultre invites shoemakers Louboutin to make designer watch bands, the resulting outcome is not your average watch band. The two luxury lifestyle manufacturers teamed up to make tailor made watch bands for its new models launched to celebrate the 85th year of Jaeger-LeCoultre's iconic Reverso watch. The brand is also launching the Atelier Reverso, where custom-made watches will be made. And to demonstrate the creative strengths of the new Atelier, seven dials and nine straps were created that can be chosen as per one's preference.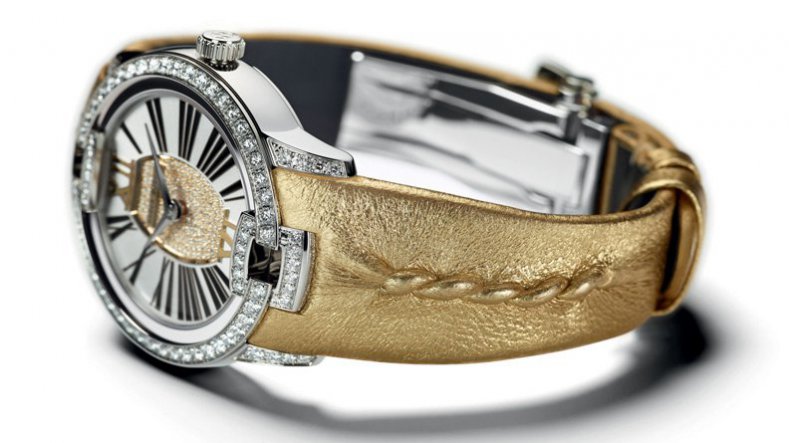 Another collaboration has launched one of the first model named Rita, after Rita Hayworth. By bringing the silver screen elegance in a watch band, Roger Dubuis and Massaro have paid a tribute to the legend by their collaboration. The band which is of golden hue has a torsade running down its middle. The above image of this watch is a stunning testimony of its elegance.