Dallas-based Zale Jewelers is one of the U.S. operations of Signet Jewelers, making it part of the largest specialty retail jewelry company in the world. Signet is the world's largest retailer of diamond jewelry and the largest specialty retail jewelry company in the world. Signet's Dallas-based brands have more than 1,500 stores across the United States, Canada and Puerto Rico. Our fine jewelry stores are in the U.S. and Puerto Rico as Zales Jewelers and Zales Outlet, and in Canada as Peoples Jewellers. Additionally, Signet Dallas operates mall-based Piercing Pagoda kiosks throughout the U.S. and Puerto Rico.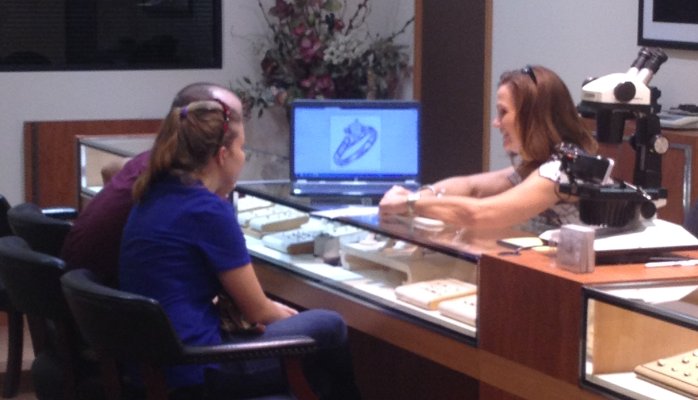 If you are enthusiastic about people and helping them celebrate their memorable moments, we want you to be part of our team. We will train you on fine jewelry, gemstones and metals, which will make you very popular with family and friends!
Position Overview:
The Assistant Manager position contributes to Piercing Pagoda's success by assisting the Store Manager in obtaining sales goals, maintaining merchandising and store standards.
Present customers with merchandise options that are appropriate for their needs and interests
Serve Customers and promote store sales
Demonstrate to Sales Associates how to present merchandise and provide information about products, add-ons, and services
Coordinate and monitor status of special orders to ensure timely completion and communication with customers
Resolve customer service issues, using discretion to balance customer satisfaction and company interests
Perform ear piercing procedure and monitor compliance to corporate policy in this area
Conduct periodic training for employees in product knowledge, service standards, policies and procedures, and sales techniques as directed
Maintain employee production and sales records for use in control and supervision
Coach and counsel employees on job performance
Recommend disciplinary action to Store Manager as appropriate
Monitor and enforce compliance with systems, policies, and procedures
Assist Store Manager as requested in recruiting and interviewing job candidates
Provide Store Manager with input for employee evaluation and appraisals
Account for and secure merchandise inventory according to Company standards
Conduct periodic merchandise audits as directed by Store Manager
Approve discretionary returns or exchanges
Approve voided register transactions
Ensure prompt deposit of daily receipts
Oversee placement and display of merchandise, signage, and store collateral material, ensuring that it is displayed to standard and promotional plan
Review professional publications
Monitor trends in the immediate retail environment and geographic area
Job Requirements
1-2 years of previous experience in a retail, restaurant, or similar environment
Knowledge of operating POS terminals and scanners, and of using basic computer software and hardware, with the ability to learn specific Company POS systems
Ability to interpret a variety of instructions furnished in written, oral, diagram, or schedule form
Flexibility for evening and weekend work is essential
At the end of the application, you may be prompted to complete a pre-employment assessment. Once started, the assessment must be completed in one sitting as you will not be able to start over. Please allow about 30 minutes to complete the online assessment. Signet Jewelers is an equal opportunity employer committed to promoting diversity of all levels of employees. Please know that while we appreciate every applicant's interest, we can only contact those selected for further consideration.