Posted February 12, 2016 by Esslinger Staff
Watchmaking is generally conceived as a strict discipline of method and organization, but it is also a creative form of expression. While a lot engineering goes into the making of a watch, it is possible to add another level of precision through art. Expert horologists have refined their watchmaking skills through the use traditional art forms to beautify watch faces. Some of the art forms practiced by these artisans are enameling, tessellation, filigree, shakudo (Japanese gold and copper alloy), stone mosaic, glyptic, embroidery and more.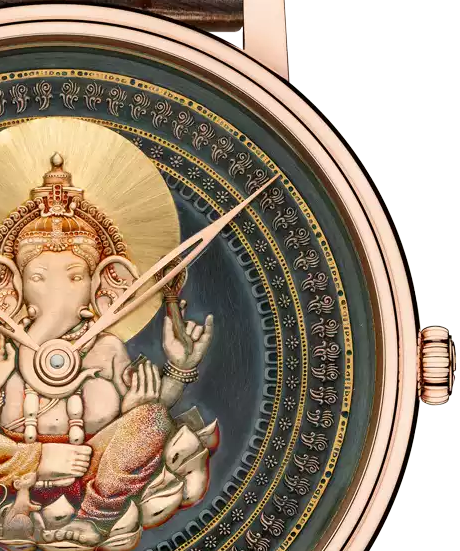 This article by the Verve gives a brief explanation to each of the above art forms and how they are used for artistic dials. Our favorite is the Blancpain Villeret Les Métiers d'Art Shakudō, which intricately uses the art form to present the image of the Hindu God, Ganesh on the watch face. A closer inspection of the image will provide a better idea of the painstaking effort put into its making.