How You Can Benefit From CAD in Weeks, Not Months or Years and Learn to Generate Profits From CAD Jewelry Sales and Design
Hi, I am Mark Esslinger. During the last several years I have helped dozens of independent retail jewelers successfully integrate CAD into their business. And I am here to tell you how to create more sales through CAD jewelry design – and assure you that getting the technology doesn't have to be a dreary chore. It can be straightforward, pleasant, and remarkably effective.
So how can CAD Jewelry Design help? I will provide a complete road map for jewelers who need to markedly increase their profits, bring in new customers, and design amazing jewelry. This map encompasses eleven specific topics for CAD sales, presentation, marketing, and implementation methods, whether the deadline is 9 months, 90 days or even 9 days from now including plain-English descriptions of CAD design setup, presentation, and closing techniques. It concludes with a solution for how to sell during the other 50 weeks of the year and promotional ideas for 3 of the most popular holidays for jewelry sales (excluding Christmas).
I will also include a complete overview of two of the largest problems facing retailers – bringing in new customers and competing with online sellers.
How can you set your business apart from the competition and never look back? Today making a profit and staying ahead of competition is harder than ever. We will provide specific answers to why you could be missing a very profitable market of CAD custom design.
Are You Investing in CAD Jewelry Design?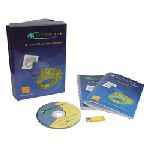 Are you losing sales to customers wanting designs that are not in your showcase or catalogs? Are you concerned about meeting customer expectations, quality, and finishing your custom design on time? Do your "name brands" keep ending up at your competitors store or at a chain store?
These are all important concerns and Esslinger and Company brings several challenges:
Some Jewelers have actually abandoned CAD design after attempting to make the products work for them because the interface and process were not understandable to them.
CAD design can be complex and comes with many surprises, especially if you try to start "cold" from the provided help documents. It has taken some companies as long as 18 months to get a good implementation – but it certainly doesn't have to.
Communicating CAD design to the customer can end up with the customer being confused about the process, leaving you struggling to close the sale. Between the customer, the sales person, and the jeweler, there can be many ways to have a design mix up and turn a simple custom sale into a big headache.
Marketing and branding is typically limited to showing a few styles in a newspaper ad. Very few retailers are able to look different and stand out to the customer. Many of my customers have found that stocking and advertising popular brand names can end up helping your competition that are selling those same brand name products.
Don't let a shaky economy, technical confusion, or fear of the unknown keep you from participation in this profitable new opportunity. CAD jewelry design can be an important part of your success story too. Start planning your future today.