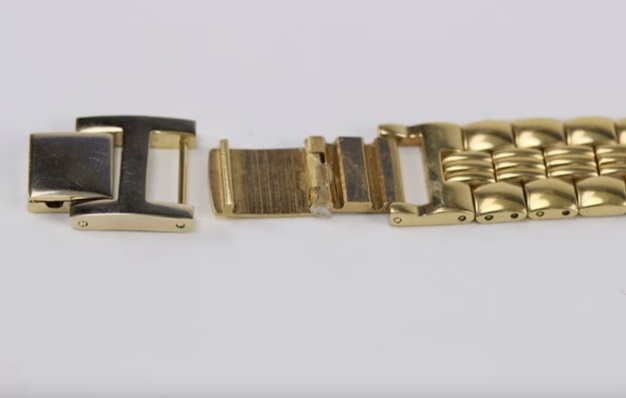 A bracelet extender allows you to easily extend the length of any watch bracelet with a fold over style clasp. There's no need to buy expensive additional links that are hard to replace. One extender instantly lengthens your bracelet by 11/16″. To determine which size extender to order we have broken down the best way to obtain the proper measurements needed. This will ensure you get the correct size for your bracelet.
Tools Needed:
– Caliper
– Our Website Ready for reference
Step 1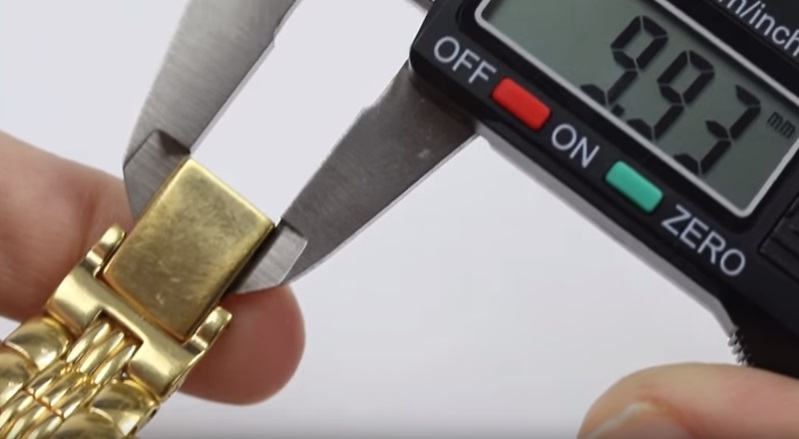 Using your caliper measure the width of your existing clasps tongue. Take this measurement and round up to the nearest whole number. For example, if your clasps tongue measures 9.8mm in width, round this up to an even 10mm. This measurement will determine which size bracelet extender you should order.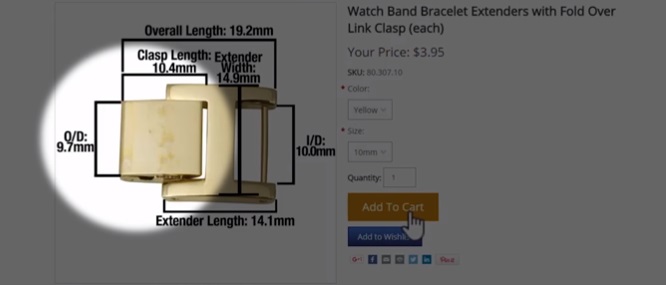 Step 2
Now confirm if the extender size you plan on ordering will fit into the end link of your bracelet. To determine this view the bracelet extenders on our website. Choose your extender size and color, which in return displays a diagram for the extender size you have chosen. On this diagram look for the extenders tongue outside measurement.
Step 3
Next you'll need to confirm that the extenders tongue outside measurement will fit inside your bracelets last link. To do this use your caliper to measure the inside width of your bracelets link. Compare this measurement to the measurement of the extenders tongue outside measurement, which was indicated by viewing the diagram on our website.

If the extenders tongue is narrow enough to fit within the inside measurement of your bracelets link, you have chosen the correct extender size to order.

---