Jeweler & Diamond/Gem Setter Needed
(Boynton Beach, FL)
We are seeking a Gem Setter and/or Bench Jeweler to join our workshop in Boynton Beach, Florida. The ideal candidate will have experience in jewelry/ring manufacturing as well as working with a broad range of precious metals. Other responsibilities and requirements are outlined below.
Essential Functions:
Responsibilities include (but are not limited to):
– Stone/Diamond Setting
– Jewelry/Ring Polishing (both before and after stone setting)
– Rhodium Plating & Performing Quality Control on finished pieces
– General Repair and Ring Sizing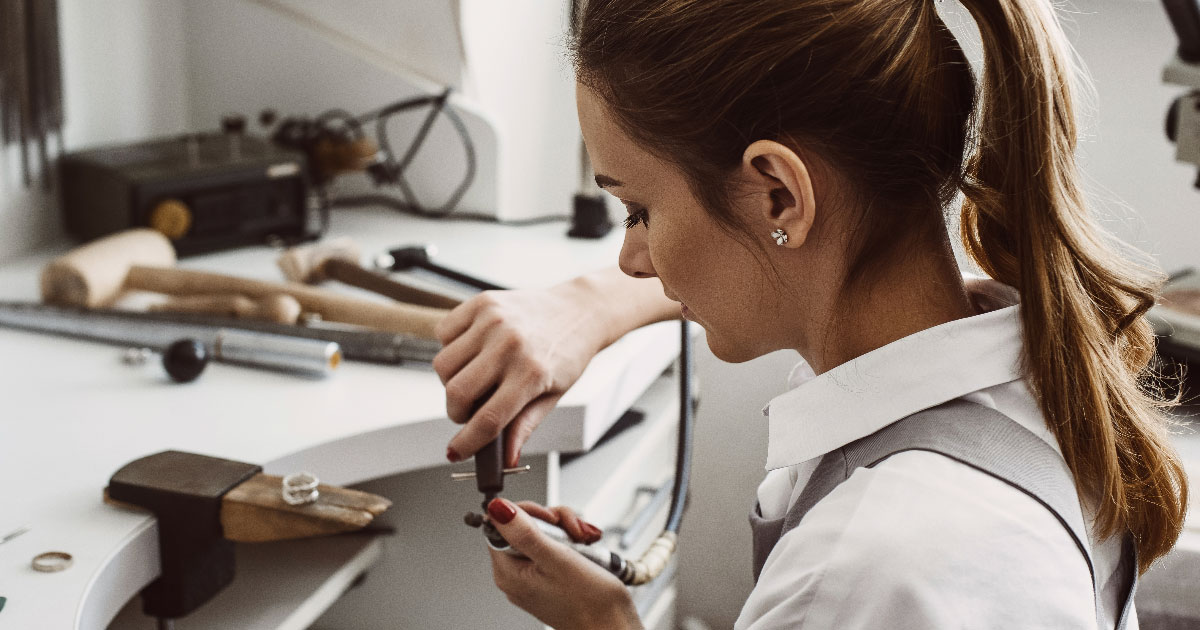 Qualifications:
– 3+ years of jewelry manufacturing experience
– Experience working with all precious metals
– Ability to sit at a jeweler bench and stand at a polishing station for extended periods of time
– Strong jewelry assembly skills
– Experience in polishing, sizing, and repair
– Light/Moderate Stone Setting experience a Plus
– Strong work ethic with commitment to quality
– Good communication skills
About Brilliance.com
Brilliance.com is a leading online retailer of diamonds, engagement rings and fine jewelry. While most local (jewelry) retailers are going out of business, we continue to see tremendous growth year after year and are actively seeking to grow our team in response. Though our brand is global, selling online to almost every country in the world, we believe in manufacturing our own products in-house and hiring US workers. Want to broaden your skills and grow professionally? Join our team today. Learn more here: https://www.brilliance.com/company/about-us.
Job Type: Full-time
Pay: From $24.00 per hour
Benefits:
401(k)
Dental insurance
Employee discount
Health insurance
Paid time off
Schedule:
Supplemental pay types:
COVID-19 considerations:
All employees are set at 6 ft apart distance from one another. We also hold a large selection of sanitizing supplies. Meetings are held in our sanitized conference room, where if we have any guests, everyone is required to wear a mask.
Ability to commute/relocate:
Boynton Beach, FL 33436: Reliably commute or planning to relocate before starting work (Required)
Experience:
Jewelry Manufacturing/Gem Setting: 2 years (Preferred)
Work Location: In person