Description
We have been in business for over 110 years and we are proud to be a subsidiary of Berkshire Hathaway. Ben Bridge Jeweler has thirty-six stores, across the United States. We are committed to serving our customers with a quality experience with both timepieces and jewelry that will be treasured for generations. Jewelry is more than just an adornment. It is a means of expression, love, personality, and history. Its meaning only grows with time. We don't sell to a customer just once; we want to be their jeweler for life!
Ben Bridge Jeweler's store in Topanga Plaza is seeking a qualified watchmaker to join our team.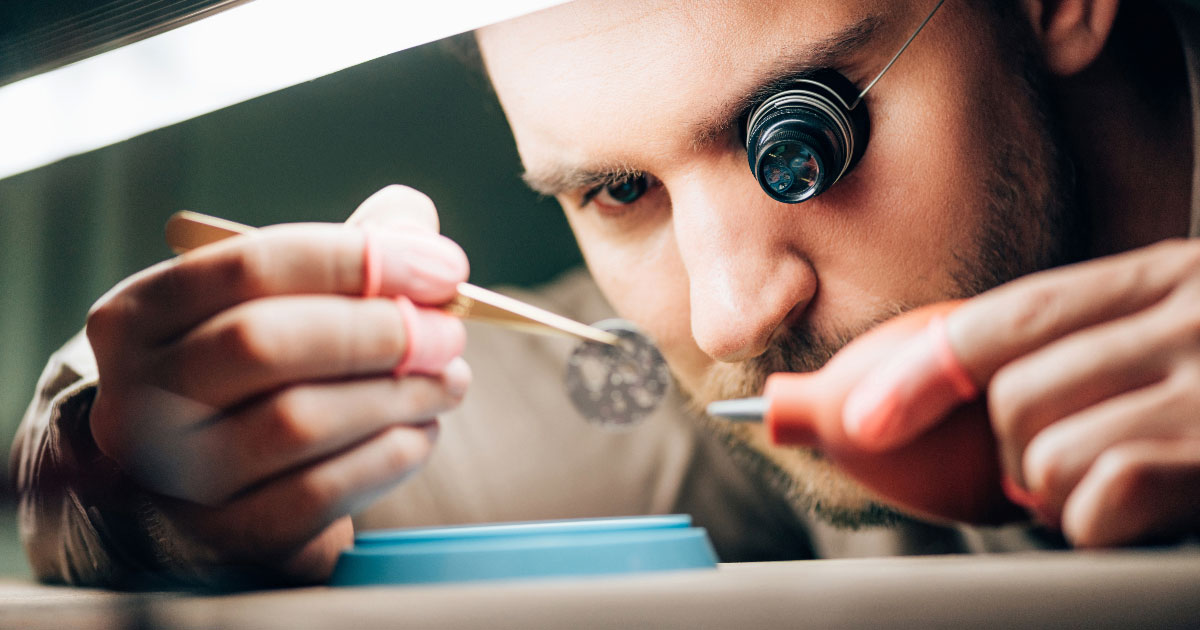 Job Summary:
Able to perform technical repair and service on multiple brands according to guidelines established by brand.
Perform water resistance testing and replacement of all case gaskets.
Experience breaking down case body and re-assembling.
Ensure repair work meets or exceeds brand set quality standards.
Meet assigned service turnaround times.
Communicate job status updates to head watchmaker.
Minimum Required Qualifications:
Proficient with hairspring and escapement adjustment.
Able to perform diagnostics and servicing on both mechanical and quartz timepieces.
Able to service standard mechanical ETA calibers.
Experience with automatic chronographs and prestige brand calibers.
Able to work in a team environment with a positive attitude.
Detail oriented with good verbal and written communication skills.
Professional Requirements:
Successfully completed a Watchmaking program/school (2 year minimum) or relevant professional experience (3-5 year minimum).
Watchmaker with SAWTA, WOSTEP, or CW21 or similar certification.
Range: $21.15 – $25.48 per hour
Fluctuations in the job market may necessitate adjustments to pay ranges. Final pay determinations will depend on various factors, including, but not limited to experience levels, knowledge, skills, and abilities.
This position offers benefits that include employee merchandise discounts, paid training, Employee Assistance Program and paid time off, such as: vacation, sick, holidays, bereavement and jury duty. Our benefits program includes: medical, dental and vision insurance, flexible savings accounts, company paid life insurance, STD and LTD as well as voluntary programs such as pet insurance and supplemental life insurance. Additionally, Ben Bridge Jeweler offers a 401(k) plan with a company match.
Ben Bridge Jeweler is proud to be an Equal Employment Opportunity and Affirmative Action employer. We do not discriminate based upon race, religion, color, national origin, gender identity, sexual orientation, non-disqualifying physical or mental disability, national origin, veteran status or any other basis covered by applicable law.
Associated topics: campaign, celebrity, communications, investment, leverage, leveraging, marketing, news, public relation, strategic