Walters And Hogsett Jewelers has expanded their custom and repair shop- Searching for a self motivated bench jeweler to become a part of the team and assist in making the process of custom seamless from start to finish.
About Walters & Hogsett Jewelers:
With 43 years of celebrating the art of jewelry and building client relationships, Walters & Hogsett Jewelers continues to thrive and serve clients and the community with the hospitality you deserve, the highest quality jewelry and timepieces, and personal attention. Walters & Hogsett is a top ranked jeweler for Colorado and beyond with one focus: to surprise and delight customers by combining the essence of casual luxury with the warmth of a family.
Please submit all job inquires to Todd Holley (todd@waltersandhogsett.com)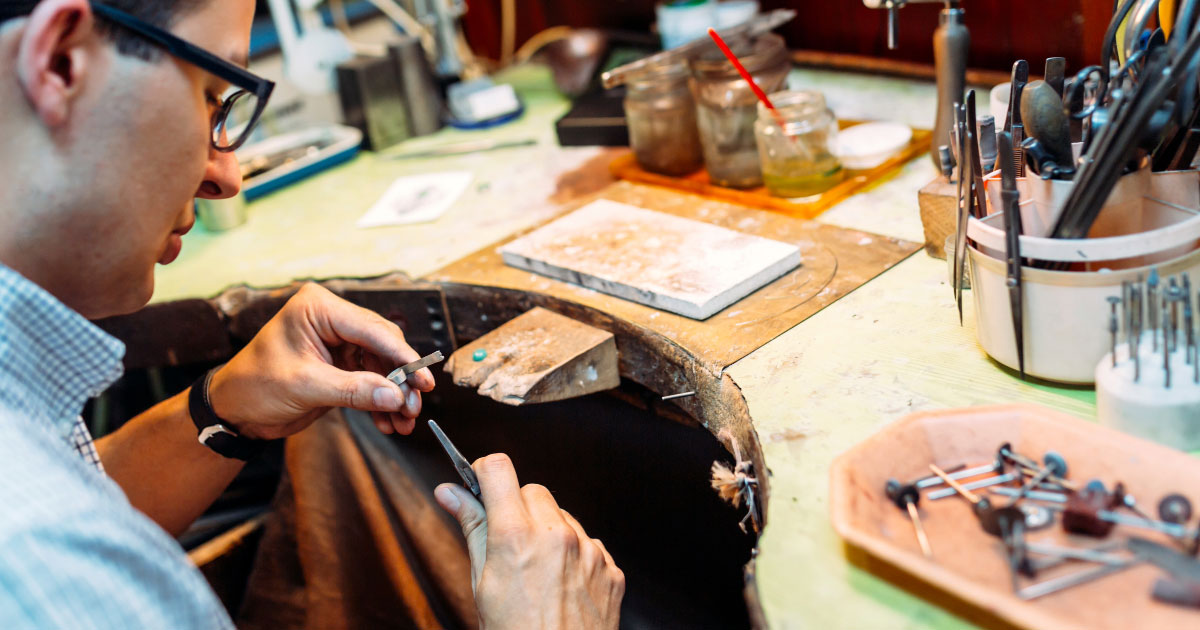 Qualifications:
The right candidate must be proficient in all aspects of fine jewelry repair, stone setting, and fabrication skills with the ability to learn and grow their skill set.
Mandatory torch skills.
Proficient in basic setting skills
Attentive to details.
Drawing and CAD skills preferred
Ability to work with all metals, including 14k, 18k, platinum and sterling silver.
Ability to set stones in prong and bezel, including fancy cut stones.
Ability to perform ring repair and other jewelry repairs, including chain and clasp repairs.
Creative thinker with strong problem-solving skills to help craft a custom piece to fit client needs.
Responsibilities:
Self motivated bench jeweler who can assist with organization of custom process as well as basic bench skills.
Assist in ordering of necessary parts for repairs and custom jeweler jobs.
Ability to communicate clearly with customers of the store and sales staff.
Benefits:
401k : 3% employee contribution, optional profit sharing
Dental Insurance
Health Insurance: $600 monthly contribution to healthcare
Employee discount
Paid time off
Competitive Compensation
Job Types: Full-time, Part-time
Pay: $25.00 – $55.00 per hour
Expected hours: No more than 40 per week
Benefits:
Flexible schedule
Life insurance
Vision insurance
Schedule:
Work Location: In person