Is it time to replace the crystal of your favorite watch because the old one is scratched or broken? Learn how easy it is to reinsert a watch crystal with a crystal lift using this guide.
Tools Needed:
Step 1
The first things you will need to do are remove the old watch crystal if it hasn't fallen out already and measure the watch crystal to find the right size replacement crystal.
Once you have your replacement crystal in hand, be aware that the new crystal will look like it is too big for the watch case if you just hold it next to the watch. The crystal lift will compress the crystal into the watch case and the pressure will hold it in place when you are done.
Step 2
Place the new crystal flat on the crystal holding base, between the two metal plates, so that the top of the crystal faces up. Carefully tighten the screw on the base until the metal plates hold the crystal in place.
Step 3
Take your crystal lift and open the jaws wider than the size of the crystal. Hold the crystal lift over the crystal so that the tips of the jaws rest on the top of the metal plates of the base. Carefully close the jaws until they grip the crystal snuggly.
Step 4
Pick up the crystal lift and crystal then turn it upside down so that the bottom of the crystal is facing up toward the ceiling. Take your watch case and hold it over the upside down crystal. The crystal should fit inside the watch case, but if it doesn't you will need to tighten the lift a little more.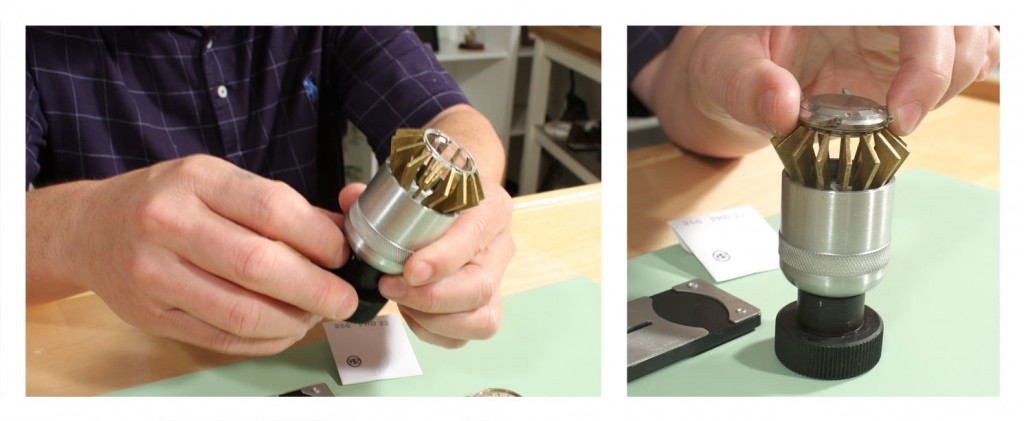 Step 5
Once you are sure the crystal will fit in the case, lift the watch case away and use your blower to remove any dust from the back of the watch crystal and the inside of the dial.
Step 6
Then, when you are sure any debris has been removed, replace the watch case upside down over the watch crystal again. Holding the lift to the watch case so that the edge of the crystal sits inside the watch case, slowly release the tension in the lift so that the crystal fits into place in the watch.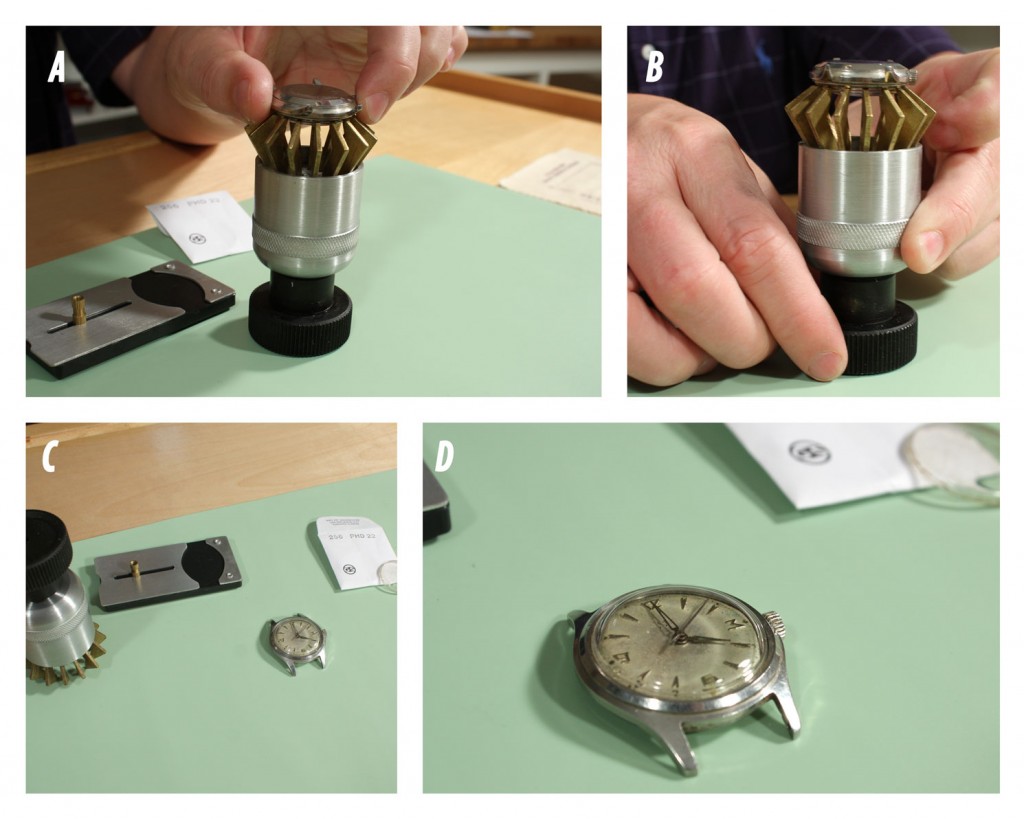 Finished
After you have replaced the watch crystal in the case, you can continue wearing your watch again with pride knowing that you repaired it yourself. For help with other simple watch repairs, check out our Learning Center.
---