Many divers watches use a compression or a press fitted crystal. These, in some cases, will have a crystal gasket to insure the maximum water resistance possible. Gaskets in watches are a vital part of their water resistance, so it's important to consider them when servicing a watch.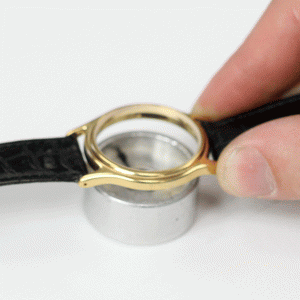 To replace a watch crystal gasket, you will need:
A toothpick or pegwood
A new watch crystal gasket
And optionally a toothbrush and soapy water
Whenever the crystal is replaced, the accompanying gasket should also be replaced. It usually gets damaged or it may stick to the crystal making it difficult to see how to put the new one in. Have no fear, the process is pretty straight forward as long as you have the correct watch watch case number. For help finding this number, visit this link to Esslinger.com's Learning Center.
How to measure your watch for a crystal gasket
Once you have ordered and received your new watch crystal gasket you can begin the installation process.
Step 1
First you will to open the watch and remove the movement. For help with this step, watch this short video here.
Step 2
Next you need to remove the old crystal. These videos will help you with this step if you need it.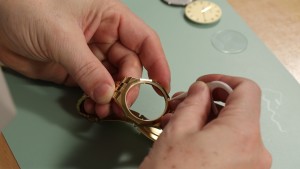 Once you have removed the crystal make sure you remove the old gasket in its entirety. Sometimes the old gasket will harden and you may have to pick out small pieces with a plastic utility pick or a sharpened watchmaker's pegwood. Using either of these tools, or something with similar density, will prevent scratching  your watch's finish. If there are stubborn pieces that won't come out, you may have to use an ultrasonic cleaner, or soak the case in warm, soapy water and scrub the watch case with an old toothbrush. Make sure your watch case is completely dry before you proceed to the next step.
Step 3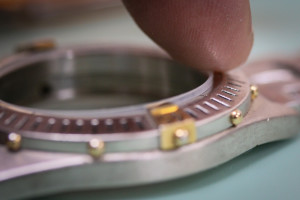 Once the old gasket is removed completely all you need to do is simply press the new gasket into the groove carefully. Again a plastic pick or wood peg is useful here. Unlike a case back gasket, you do not need to lubricate the gasket with silicone grease. Be patient, sometimes the new gasket will want to "pop out" of the channel before you finish. Feel free to hold part of it down with your fingertip or another wood peg while you press the rest into the channel.
Step 4
Once you have the gasket flat in position the next step is to fit the new crystal, check out these videos to help you.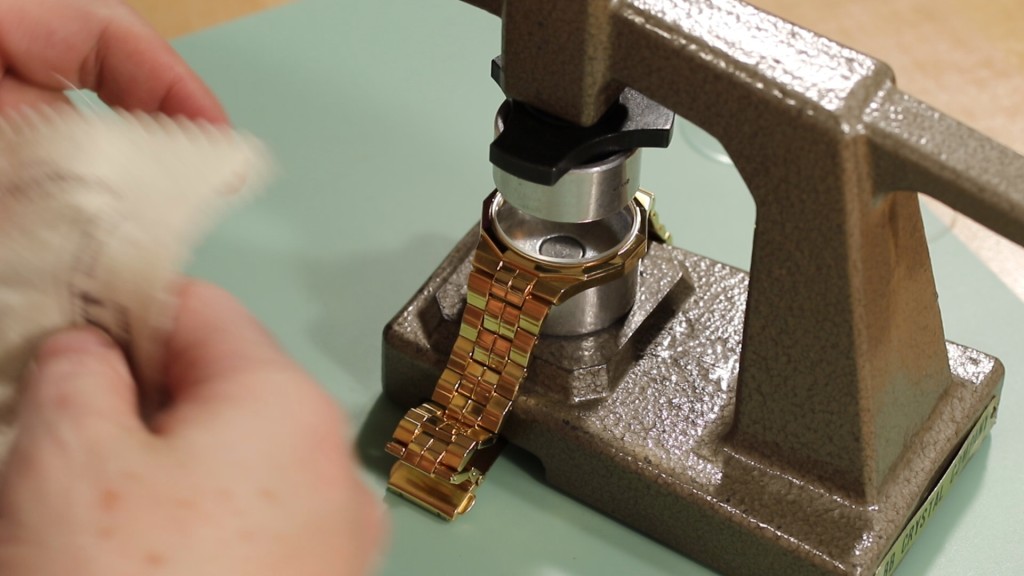 Step 5
Then, you will need to reinsert the watch movement, simply reverse previously performed process.
Lastly, close the watch back. For help with this step, click this link.
You can now wear your watch again, feeling confident that no moisture or dust will infiltrate your watch crystal.