Reduce hand setting time with the Horotec 3 Position Hand Press Tool; installing hands has never been quicker or easier than this! 8 nylon tips that won't scratch the hands fit into the three plungers to quickly move from one to the next to install the hour, minute and second hand on your watch.
Before setting the hands, you will need to find the correct size nylon tip for each hand. You can do this by using the movement number and finding the manufacturers hand size and matching a tip for each hand.
Another way is to put the nylon tip over the hand post and using the smallest size that fits over that particular hands post.
Repeat the previous step for the remaining minute and second hand until all hands are installed.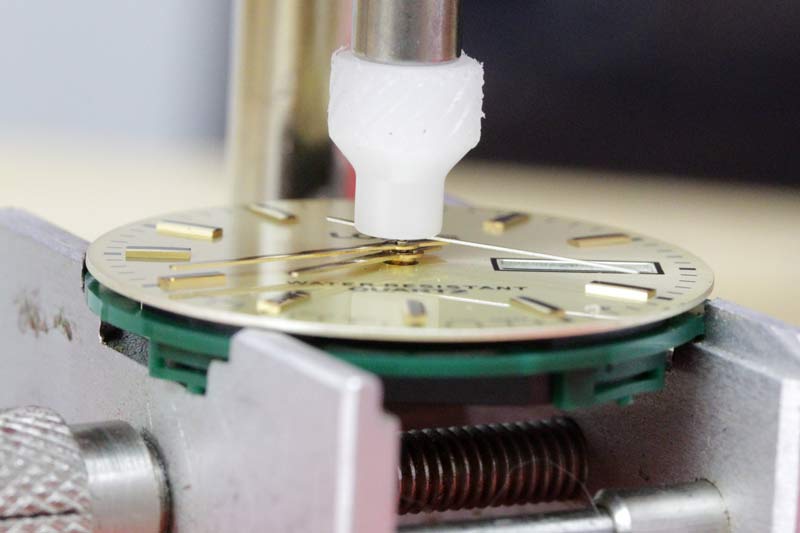 Setting hands with the 3 position hand press from Horotec really is as easy as 1-2-3!