The new Lepsi Watch Scope lets anyone be a watchmaker using your iOS or Android device.  In just seconds, Lepsi technologies can measure the performance of your mechanical watch – the accuracy, amplitude, and beat error. Made up of an Android or iOS application and a watch stand with an integrated electronic measuring system. Developed in Geneva, Switzerland by a technical team that has worked with the most prestigious watch brands, Lespi technologies have successfully passed the most demanding quality tests of some of the most renowned Swiss watch manufacturers. The reliability of their measurements fulfills the highest requirements of professional watchmakers.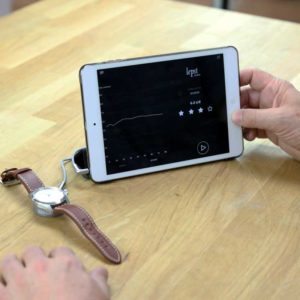 This watch analyzer is accurate to an incredible precision of 0.1 second per day when measuring the accuracy rate of your timepiece. Measure your watches whenever you want, wherever you are; even while being worn! Connect to your touchpad device (smartphone or tablet), click on Start, and the watch scope will take care of everything.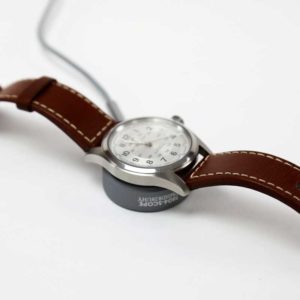 Click here to buy now and start to learn more about watchmaking today!
[gview file="https://blog.esslinger.com/wp-content/uploads/2017/06/Scope-User-Guide-August-2015.pdf"]