The Seiko S-261 is a professional class watch case opener for watch with snap on case backs. This tool lets you easily open snap on watch backs easily and safely, without the risk of scratching. The main feature, and advantage, of this opener is that it holds the watch in a vise and opens with the blade in an all-in-one unit.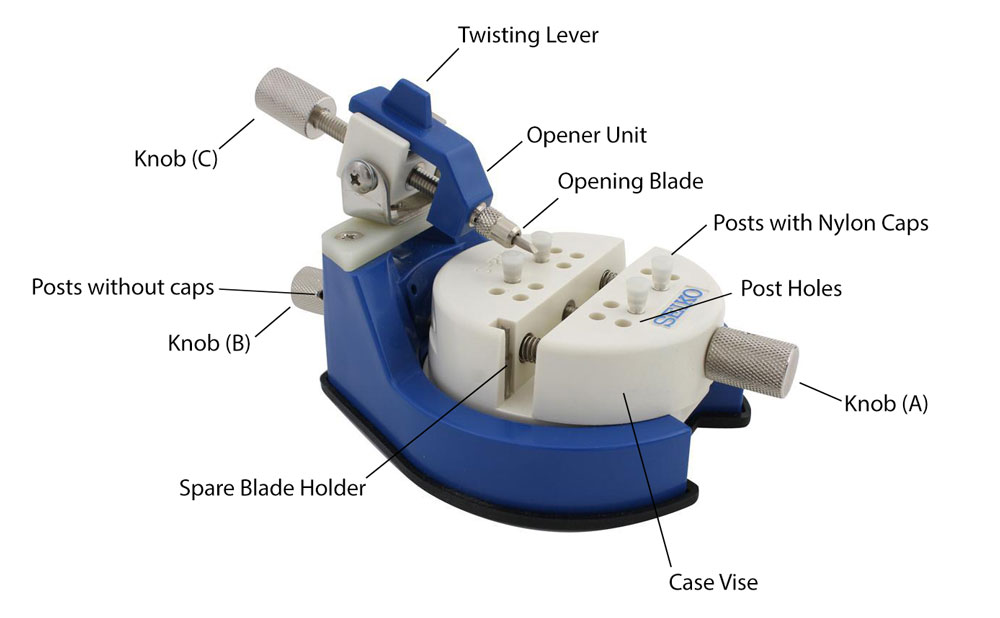 Step 3
Tighten the whole vise's position with the knob (B) on the back of the unit. This prevents the watch from turning while you are trying to open. Then turn the blade holder knob to position the opening blade so it touches between the watch case and the back.
How to Change the Opener Blade
To change the opening blade turn the blade chuck nut counter clockwise to release the tension, then take the blade out.
Remove the spare blade from the vise unit, locate the blade direction, set the blade into the head and tighten the chuck nut.